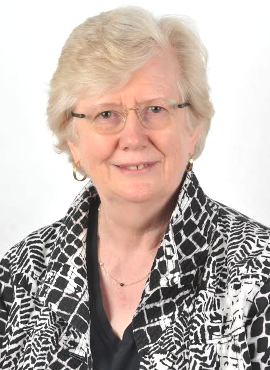 Dr Edwina Moreton OBE
Edwina started her career in academia, before switching to that ever-admired profession, journalism. She was Diplomatic Editor of The Economist until 2010, having worked at the paper since 1980. During that time she wrote on a wide range of foreign-policy and security issues.
She currently serves on the the Programme Committee of the Ditchley Park Conferences. Edwina was Master of the Worshipful Company of World Traders 2018-2019. She has previously served as a Director and Trustee of VERTIC, an NGO working on treaty verification, and been a member of the European Advisory Board of the Fletcher School of Law and Diplomacy at Tufts University and the Advisory Council of the McDonald Centre for Theology, Ethics and public Life at Christ Church, Oxford. She has been a member of Council at the Royal Institute of International Affairs (Chatham House), the International Institute for Strategic Studies and Wilton Park. She was a member of the Advisory Group for the FCO/DfID Know-How Fund for the Soviet Union and Eastern Europe.
A Mancunian by birth, Edwina has lived in London for more than 40 years, becoming involved in the Livery only after leaving journalism.  She was educated at Bradford University (BA, German and Russian), Strathclyde University (MSc, Political Science) and Glasgow University (PhD, Soviet and East European Studies). She was a Harkness Fellow 1976-78, spending two years as post-doctoral fellow at MIT's Center for International Studies (in the process learning, among other useful things, how to calculate the kill-probability of a missile re-entry vehicle on her ladies' slide-rule). On returning to the UK, she was appointed Lecturer in Soviet Politics and Comparative Communist Government at the University of Wales, Aberystwyth, before joining The Economist. She has in the dim and distant past written, co-written, edited and co-edited a number of books and articles.
Edwina holds an Honorary Doctorate of the University from the University of Birmingham. In 2000 she was awarded an OBE by Queen Elizabeth.