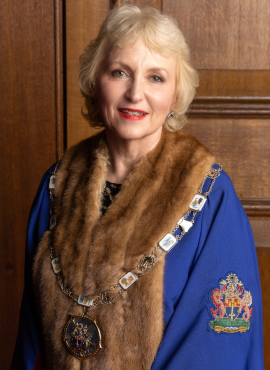 Mary Hardy
Mary qualified as a chartered accountant with what is now EY where she spent nineteen years, the last eight as an audit partner. This was followed by a career in internal audit and risk management with Diageo, Transport for London and LOCOG (the London Organising Committee for the Olympic and Paralympic Games).
She has now retired from full-time roles and is currently a non-executive member of the Board and chairs the Audit and Risk Committees of the Oil and Gas Authority, Sensyne Health plc and CABA (the Chartered Accountants Benevolent Association). She is also a member of the Audit and Risk Committee of the Commonwealth Games Federation and sits on the Board of its joint venture, the Commonwealth Games Federation Partnerships Limited. She was recently appointed to the Audit and Finance Committee of World Athletics. She has previously been a member of the Audit and Risk Committees of the Ministry of Defence, HM Treasury and the ICAEW and was on the Board and chaired the Audit and Risk Committee of the Royal Navy. She is an Honorary Commander in the Royal Naval Reserve.
Mary became involved in World Traders in the mid-1990s through her husband, Mark, initially by attending events as his guest. In 1999 she took on the task of setting up the Choir, urged on by former Clerk, Nigel Pullman. She was made an Honorary Freeman in 2005 in recognition of her contribution to the Company via the Choir, and then became a Liveryman in her own right in 2015 at the end of Mark's year as Master. She joined the Finance & Risk Committee in September 2016, taking over as Chair in October 2018. She was elected to the Court in January 2018.