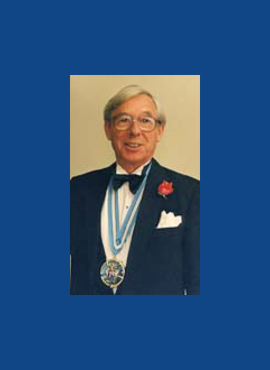 Mr David Watt, Master 1997-1998
Mr David Watt was born on 4 January 1933 and is married to Carol. His occupation was in Management Services and his company Delsol Products Ltd.
He joined the World Traders' Company on 1 April 1991 having been introduced by Mr Peter Drew. He was clothed as a liveryman on 13 July 2000, having received the Freedom of the Company on 10 September 1993 and the Freedom of the City of London on 16 January 1980.
He was also a member of the Environmental Cleaners' Company.
He passed away on 15 September 2010.