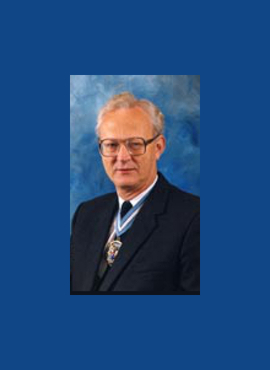 Mr George Capon, Master 1993-1994
Mr George Cecil Charles Capon was born on 2 August 1932 and is married to Ursula.
His profession was Chartered Accountant and his company Deloitte Touche, where he was a partner.
He joined the World Traders' Company on 1 October 1985 having been introduced by Mr Peter Drew. He was clothed as a liverymen on 16 March 2000, having received the Freedom of the Company on 10 September 1993, and the Freedom of the City of London on 8 October 1981. He is also a Wheelwright.