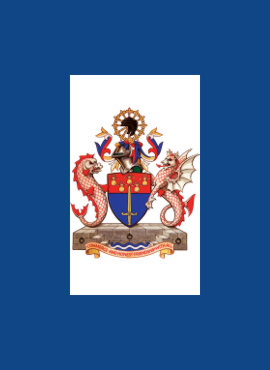 Mr Peter Wildblood OBE, Master 1998-1999
Mr Peter Wildblood was born on 28 August 1936 and sadly passed away in November 2017. He was married to Brenda.
He was a professional soldier before taking up a successful career as CEO of the International Petroleum Exchange. Past Master Jack Wigglesworth who worked in a similar role as Chairman of LIFFE, the London International Financial Futures Exchange, said of Peter: "The amazing thing about Peter was his modesty, despite his great success. He developed a major international futures and options market for energy products and was responsible for the benchmark Brent Crude index, whose price is quoted continuously around the world in all newspapers and other media. We have lost a very great World Trader."
Past Master John Stace comments: "A wise man with vast international experience and great integrity. He was also modest and humble, with many achievements that were considerable but never trumpeted."
World Trader Wendy Drew and Sue Hughes, the Company's first female Master cited Peter's exceptional organisation of a banquet at the newly restored Queen's House during his year as Master. The banquet was an appropriate celebration of the new millennium and the evolution of the Company.
Peter joined the World Traders' Company on 1 July 1989 having been introduced by Mr Antony Rucker. He was clothed as a liveryman on 16 March 2000, having received the Freedom of the Company on 14 September 1994, and the Freedom of the City of London on 13 July 1998.