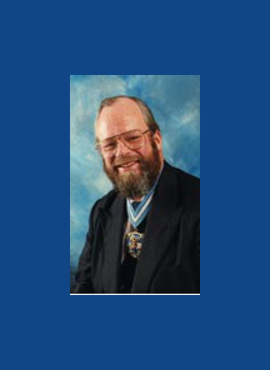 Mr Richard Charvet RD, KStJ, JP, Master 1990-1991
Mr Richard Christopher Larkins Charvet was born on 12 December 1936 was married to Marilyn who predeceased him.
His occupation was Marine Insurance Consultant at Lloyds. He was also an Alderman, and served the office of Sheriff of the City of London.
He joined the World Traders' Company on 1 October 1985 having been a founder member of the Guild of World Traders in London. He was clothed as a liveryman on 16 March 2000, having received the Freedom of the Company on 10 September 1993, and the Freedom of the City of London on 27 July 1962. He was also a member of the Shipwrights' Company.
He passed away on 8 November 2013. On his death he left a substantial bequest to the Company's Charitable Trust which has been used to establish a Bursary in his name at the World Maritime University in Sweden.