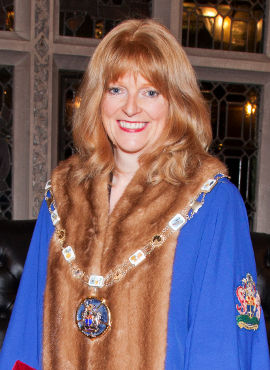 Professor Heather McLaughlin 2013-2014
Heather is Director of the Business School at Canterbury Christ Church University. She is an active researcher and consultant with expertise in international business, finance and logistics where she has long been involved in maritime policy development. She acted as Specialist Adviser to the 'House of Commons Select Committee for Transport on the Inquiry into the future of UK ports'. More recently she has been involved in a number of European Commission for projects which examine the role of water freight transport in the EU member states.
She was Director of the Centre for International Transport Management at London Metropolitan University from 2003 before becoming Head of Consultancy for the Global Policy Research Institute in 2008. During that time she established and was Director of the government funded agency 'Sea and Water'. She is currently Editor-in-Chief of the leading academic maritime journal 'Maritime Policy and Management' and retains a close affiliation with the Hong Kong Polytechnic University where she is external adviser to the Department of Logistics and Maritime Transport.