We had an active April indeed, with our launch of this year's research report on 17 April (180 attendees) at the House of Commons Terrace Pavilion.
And our report found its way into City AM.
The launch was attended by members of parliament, peers, commonwealth delegates, cryptocurrency issuers and followers, technologists, bankers, economists, regulators, trade organisations, lawyers and well, just about anyone that's anyone.  We had remarks from:
Daniel Zeichner, Member of Parliament for Cambridge and Chair of the All Party Parliamentary Group for Data Analytics
Michael Mainelli, Executive Chairman, Z/Yen Group & Master of the Worshipful Company of World Traders
Douglas McWillams, Deputy Chairman, Centre for Economics and Business Research
Michael Parsons, Chairman, Cardano Foundation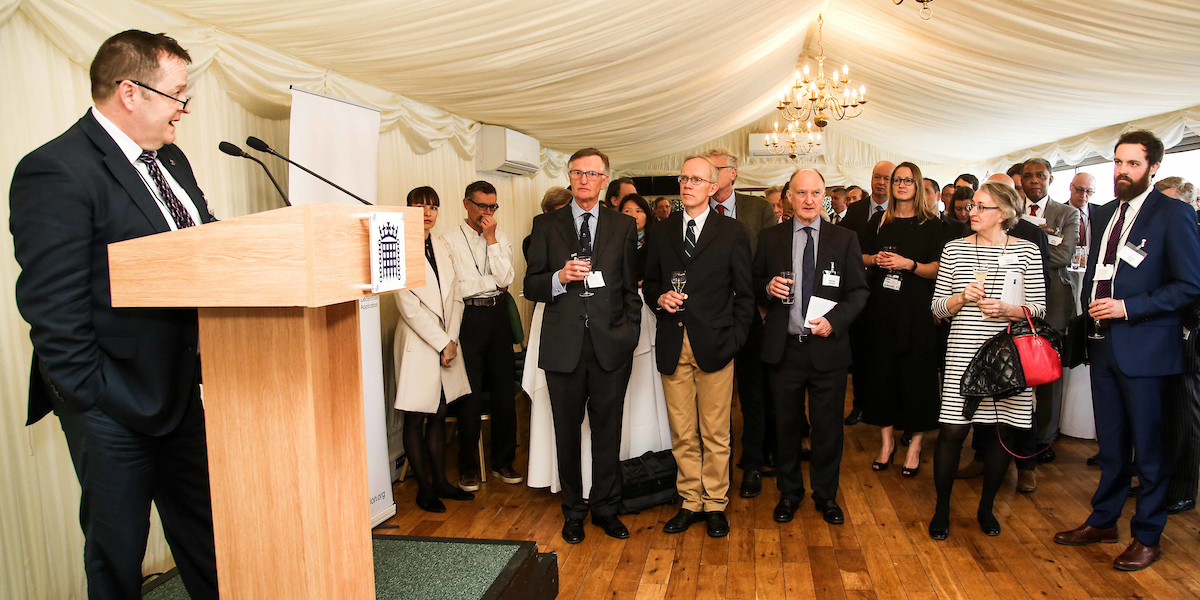 James Pitcher of Z/Yen opened, and Daniel Zeichner made a great quip about being the Cambridge MP and head of Analytics…  But the audience just weren't there, smartly dressed, canapes. We discussed how smart ledgers could:
Boost trade in goods by at least $35 billion, maybe even up to $170 billion;
Boost world GDP by up to $20 billion;
Add nearly a million people to the global workforce, boosting wages and living standards worldwide;
That GDP boost is associated with $3 to $6 more GDP per average global worker;
Pretty smart, when considering that many of the world's poorest people live on less than $2 a day;
And this is just goods, imagine what the predictions would be for services.
So, what are Smart Ledgers, and how do you get to understand more about their impact and the opportunities that are out there?
Smart Ledgers are based on a combination of mutual distributed ledgers (multi-organisational databases with a super audit trail) with embedded programming and sensing, thus permitting semi-intelligent, autonomous transactions.  Smart Ledgers are touted as a technology for fair play in a globalised world. There are numerous projects building trade systems using this technology with announcements from governments, shipping firms, large IT firms, and the like.
As our Master wrote in his Preface to the report: "Trade reaps economic benefits from specialisation and comparative advantage, creates prosperity, distributes success and wealth, and collectively enriches all of our societies and communities.  Hopefully, knowing the scale of relative benefits can help speed adoption of some boring technology – 'multi-organisational databases with a super audit trail' – for the benefit of all of us".
Centre for Economic and Business Research.
The Worshipful Company of World Traders and Long Finance (April 2018).