Over 90 students from years 10 and 12 attended our most recent World of Work Conference on 28 June 2022, gaining practical insights and guidance on transitioning from education to the working world.
Coordinated by World Traders, Danny Kalman, Ben Pape, Rob Keller and Tukeer Hussain, and hosted by Birkbeck College, University of London, students (along with seven teachers) travelled from four local state schools: George Green School, London Academy of Excellence Stratford, Totteridge Academy and William Perkin School.
The Conference was opened by our current Master, Mary Hardy and an introductory message from the college itself – readying us for an excellent day ahead.
A 'down to earth' presentation
Award-winning entrepreneur and fellow World Trader, Shalom Lloyd kicked off the morning with a presentation about her highly successful career.
Founder and Managing Director of Naturally Tribal Skincare, Shalom shared how she created the line of ethical and sustainable products, why business leaders should stay true to personal values and standards, the power of a strong network, and importantly, how failure is often a necessary step towards success.
Once Shalom concluded her presentation, it was time for the workshops.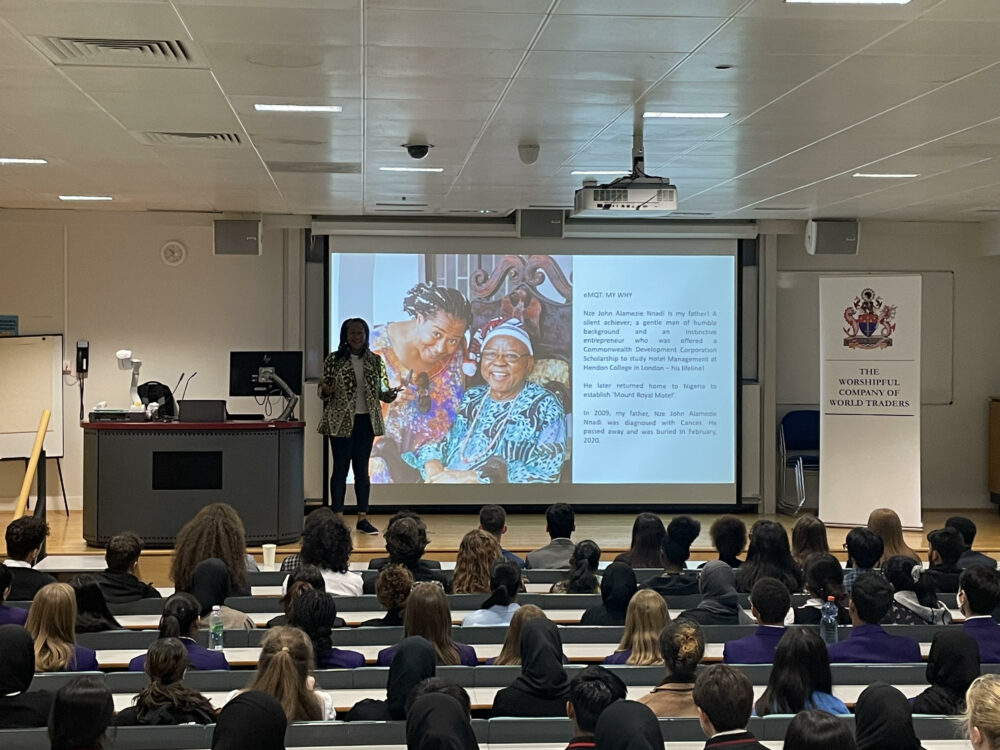 Team learnings
Coordinated and orchestrated with skill, the Conference organisers then split the students into four groups, rotating insightful workshops on everything from personal statements and CVs, presentation and communication skills, cross-cultural working, and even how to prepare for interviews.
A panel discussion featured as one of the workshops, detailing the experiences of recent school leavers. The discussion was led by Tukeer Hussain and fellow World Trader, Simon Herland, as well as prospective member, Niki-Marie Jansson.
Until next time…
The Conference came to an end around 4pm with a message from Immediate Past-Master, Sue Algeo. The students and their teachers were a credit to their schools without exception, and there was great enthusiasm to repeat the event in a similar format next year.
We look forward to gathering more feedback and developing an even better event in 2023.
Well done to all involved.