Following our Court meeting on Thursday, 6 October, we held our inaugural induction evening for those who have joined the Company within the last two years.
Past Master Alderman Michael Mainelli gave a fascinating talk on the history of the City of London which he described as the "world's oldest democratic workers' and residents' co-operative". Julia Sibley, Deputy Chairman of the Livery Committee, then gave an overview of the development of the Livery movement and the role of the Livery Committee.
We also heard from Master-elect, Michael Shapiro, who conscientiously explained how Journeymen and Freemen become Liverymen within the Company, before providing an overview of his plans for his year in office.
The evening was rounded out by the Learned Clerk explaining the information available to members on the website, and the Master introducing the Court members present.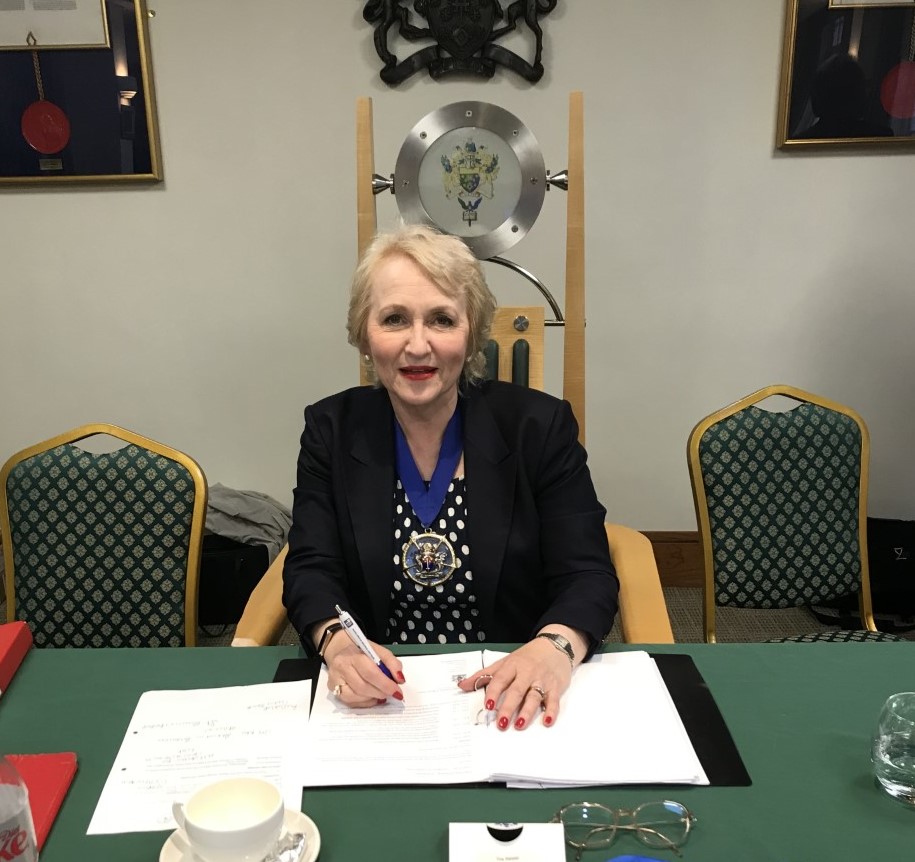 The meeting was adjourned for drinks, sandwiches and networking, and the Clerk eventually called time an hour later than planned – so it's fair to say a good time was had by all!
It is the intention to run this event annually after the October Court meeting for all those new to the Company in the preceding year.