The World Traders Annual Carol Service and Supper took place last week on 8 December, with many of our wonderful members filling the pews of All Hallows by the Tower Church.
The carols, which were beautifully arranged by Andrew Earis, were supported by the ethereal voices of the Square Mile Scholars, while readings were drawn from a wide base to reflect the interfaith and cultural nature of world trade.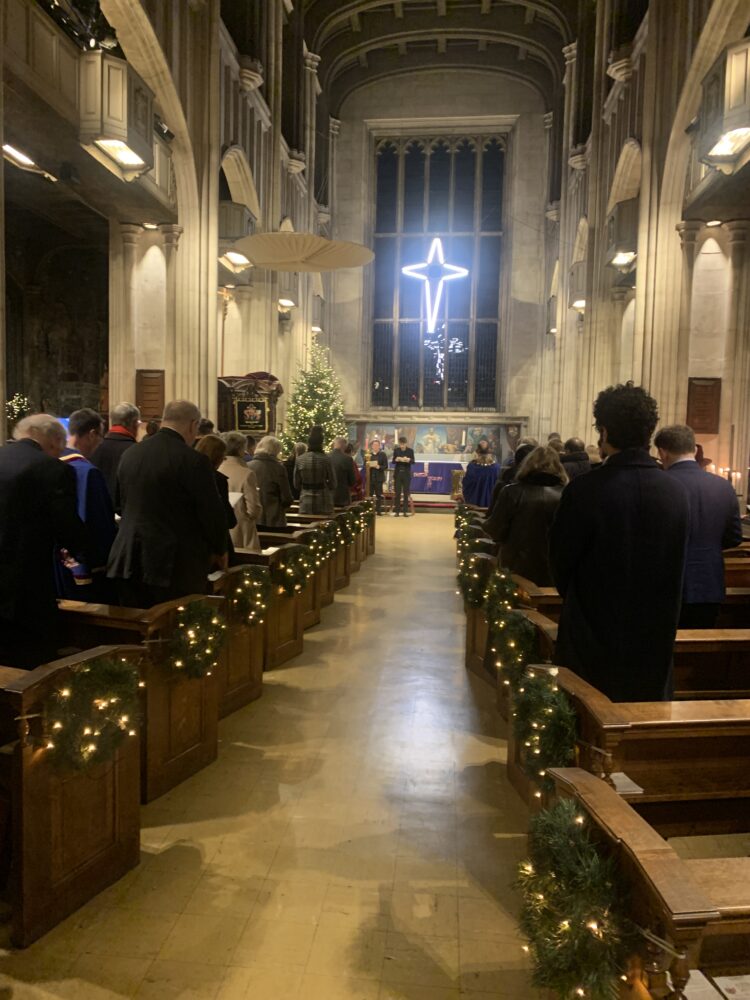 During the service, the World Traders' chaplain, The Reverend Katherine Hedderly, reminded us of the importance of reflection this time of year, and in particular remembering those less fortunate than ourselves. She spoke about the work All Hallows do year-round to support both local families and those further afield. Rev. Hedderly explained how our support for All Hallows work is of great importance, especially during these times of uncertainty and hardship, and emphasised our individual and collective roles.
As we took in the festive spirit of the Church and its link between the City of London and world trade, we took a moment to remember our dear friends who are not with us this year. Sadly missed, but never forgotten.
Once again our Livery outshone themselves with the speed at which they managed to get to supper at the Watermans Hall, where mulled wine and a surprise guest awaited. Our evening continued in a relaxed way as old friends chatted, and new friends were made.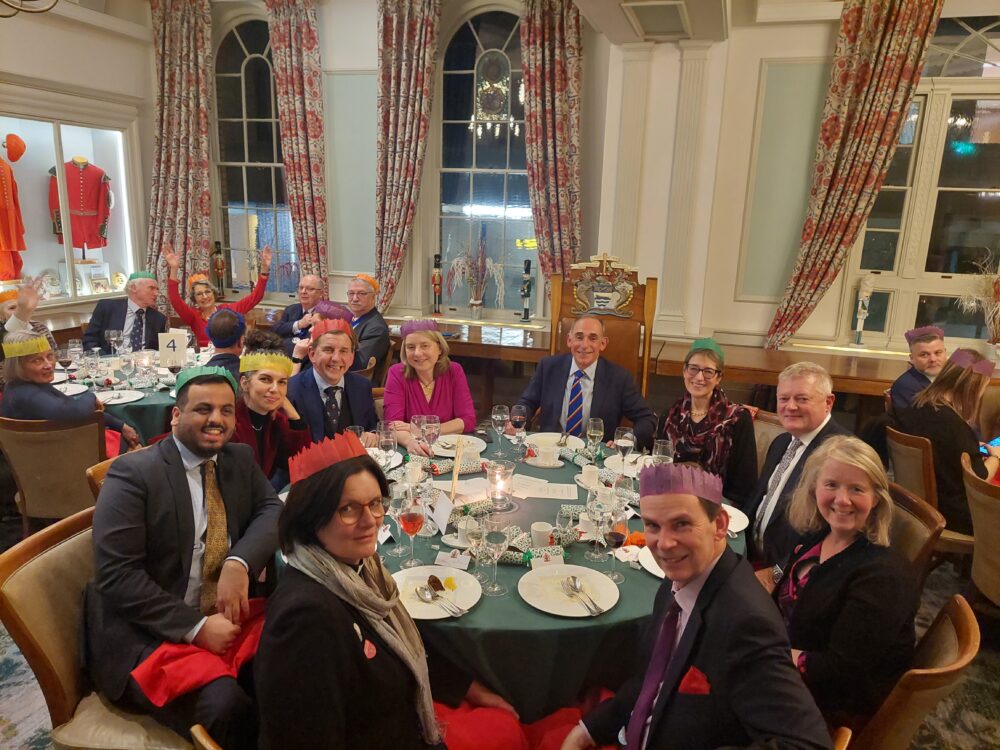 Over a fabulous supper of fish pie and Christmas pudding we enjoyed a very pleasant interlude and, after an erudite recollection of Christmas celebrations from Michael Larsen's childhood, time travel allowed a visitor from the 19th Century to join us. He read The Night Before Christmas, by Clement Clark Moore, we were regaled with a hearty rendition complete with period costume – the beard occasionally slipping and top hat intact most of the time!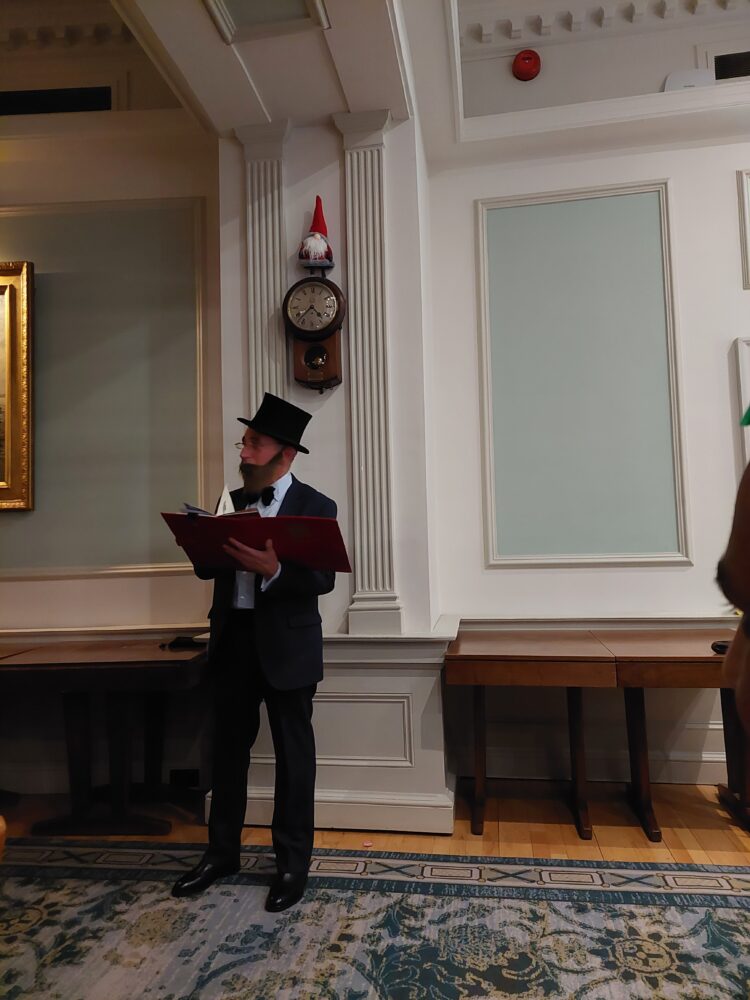 A good time was had by all and to quote our time travelling friend – now dash away! dash away! dash away all! Happy Christmas to all, and to all a good night!