25 World Traders and their guests from other Livery Companies attended the first ever World Trade Conversations earlier this month, an interactive 'deep dive' into important aspects of trade and business.
This first discussion, 'Exploring ESG' was expertly facilitated by World Traders, Dr. Amina Aitsi-Selmi and Nick Mayhew with the intention of stimulating fresh thinking on this very important subject. Attendees were encouraged to re-examine existing assumptions and, in the process, be reminded that the key to developing new insights and learning will always lie in being prepared to listen to, and evaluate, alternative viewpoints.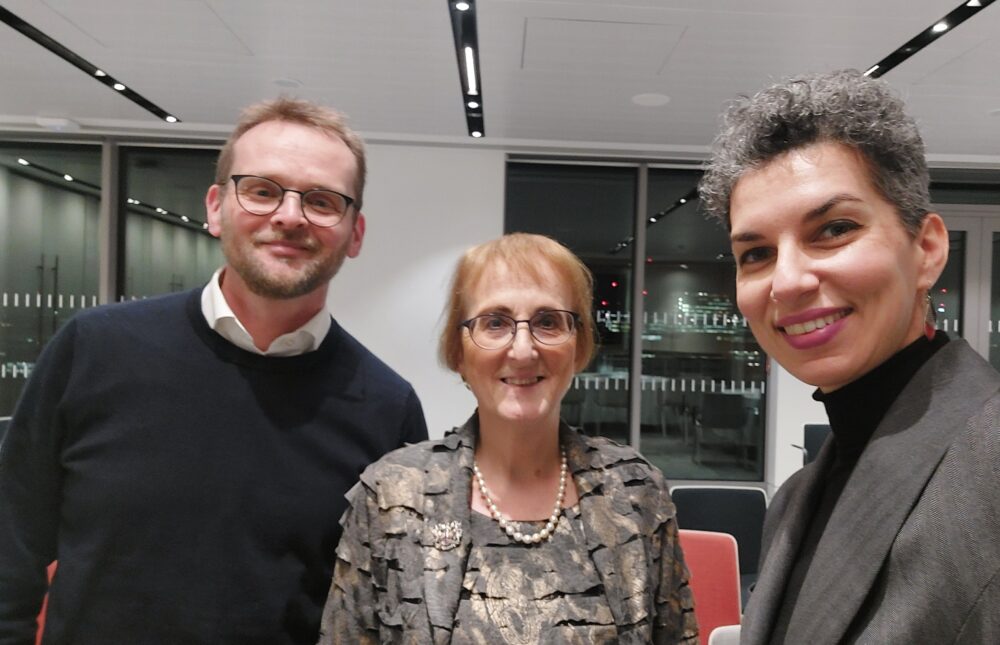 The session was hosted by DLA Piper in their splendid Aldersgate Street offices, and introduced by Alderman Alison Gowman who leads the Livery Climate Action Group at the City of London, and a consultant to DLA Piper. Alderman Gowman welcomed us warmly and pointed out that 61 Livery Companies were now signed up to the Livery Climate Action Group with a further number on the point of joining.
The 2 hour session – at which point we ran out of time! – was largely conducted in small groups as table conversations, interspersed with periodic exchanges of ideas on 3 common message boards. Moving between table groups was encouraged to increase the mix of viewpoints and emerging conclusions.  The buzz was palpable!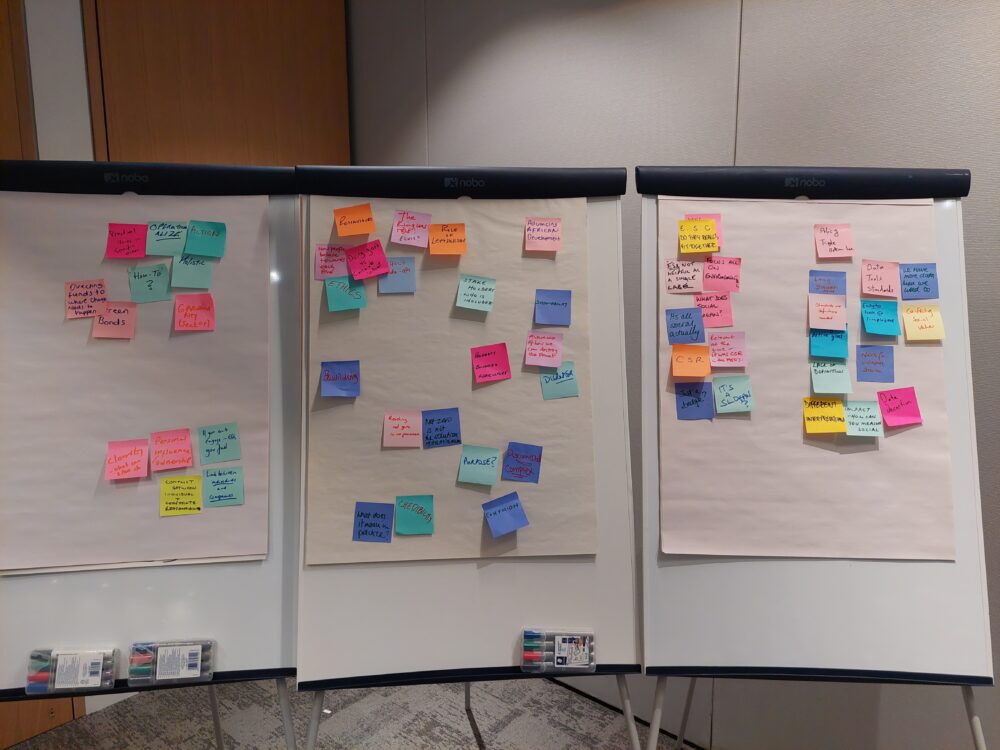 There were many outputs but two themes dominated: firstly, that World Traders has a big responsibility for helping to embed ESG principles into commercial practice. And secondly, that even though ESG as a concept has successfully captured headlines and Board level attention, there is still some divergence of opinion as to what the words Environmental, Social and Governance actually mean in practice.
It's clear that the ESG concept is firmly in the business and public mind: a good next stage may be to focus on practical details and priorities in order to inform common standards of implementation.
This was a hugely enjoyable and ideas-provoking seminar.
Thank you to our hosts, DLA Piper, and well done to the World Trader organisers! We look forward now to the next in this new series of World Trader interactive discussions.