On Wednesday, 8 March, around 180 people gathered in the Great Hall at Goodenough College, comprising World Traders and their guests, students from the college, and our sponsor Cisco, to commemorate International Women's Day.
The event was ably organised by Lesley Batchelor CBE (Court Assistant World Traders) and Jill Shapiro (The Master's Consort), together with Freeman, Lizzie Gibbon.
After a few words of introduction by The Master, we were welcomed by The Lady Mayoress, Mrs Felicity Lyons. The Lady Mayoress acknowledged how The World Traders have a strong track record of holding events, such as this one, on the great issues facing society, which engage the wider community and spoke most eloquently about how International Women's Day is so important not only as a chance to celebrate the achievements of women, but also as an opportunity to focus on the need for gender equality – where much work is still needed. And encouraged us all to consider how we, in the City of London and beyond, can change things for the better.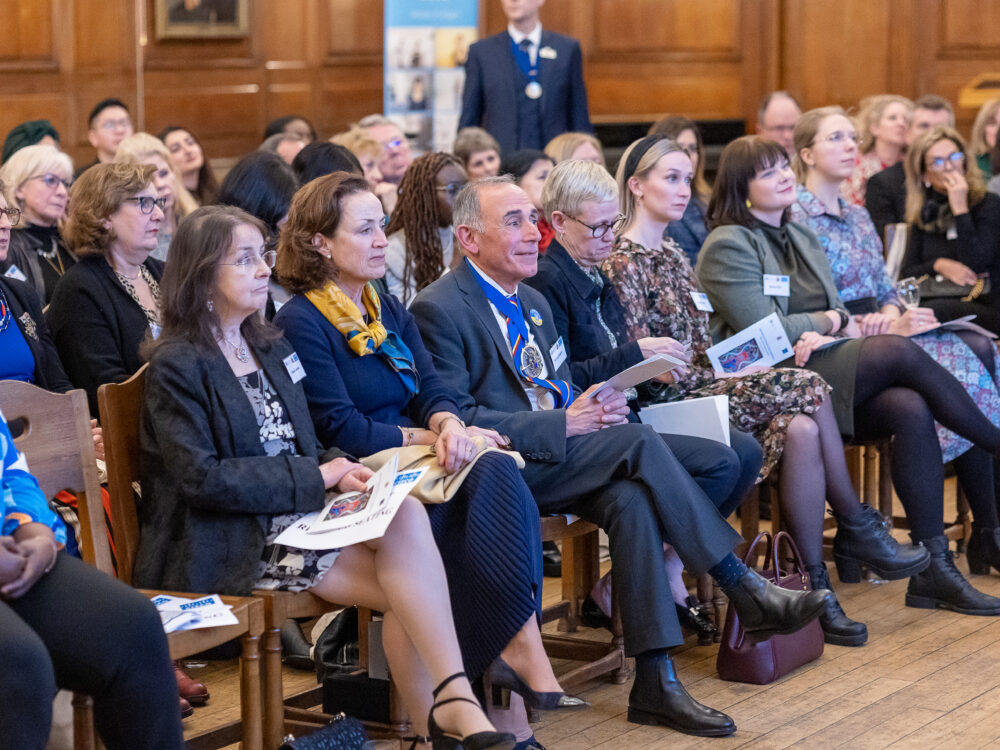 With Lesley holding the reigns she began by quoting some rather stark facts about the hardship women face around the world before introducing an evening of celebration and encouragement to all women who endeavour to change the world, no matter what that change looks like.
Our keynote speaker, artist Chinwe Russell, began proceedings explaining her fascinating series of paintings depicting '20 Historical Women Who Changed the World' who have had a personal impact on her. Her artworks are bright and inspiring, and each painting tells a story which gives us insight into the impact these women have had on the contemporary world, showing the reality of the strength and courage they needed to succeed despite the adversity they faced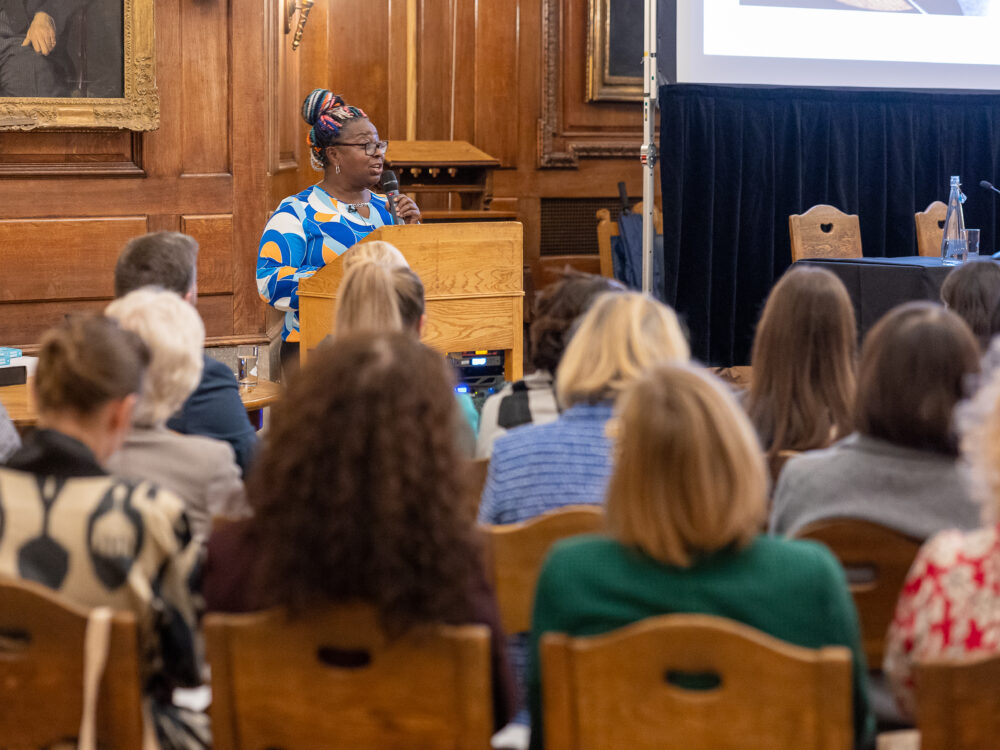 The breadth of these stories ranged from the work of Mary Slessor to overcome local superstitions to save twin babies in Africa, to Josephine Cochrane who invented the dishwasher, and Ada Lovelace's work with early computers, as well as Queen Elizabeth I of England.
This led seamlessly into the World Traders panel which included Dr Jill Zelin (Mrs Jill Shapiro), Professor Jane Anderson CBE, Dr Ellie Cosgrave, and Sarah Walker from Cisco. With some hard-hitting topics covering HIV in women, how cities should be planned to create safe and welcoming spaces for women and gender diverse people, to trauma-informed care for survivors of sexual violence.
The panellists brought us some eye opening and insightful experience of what is happening currently, but more importantly, showed how the paradigm through which we view life around us can be changed. Dr Zelin highlighting how her work had moved from just treating the symptoms of patients, to understand the circumstances, from "what's wrong" to "what happened". Similarly, at Cisco where 42% of the Executive Leadership Team are female, we heard how working patterns and staff support measures are being changed to be accommodating towards women encouraging them to extend their careers and fulfil their potential.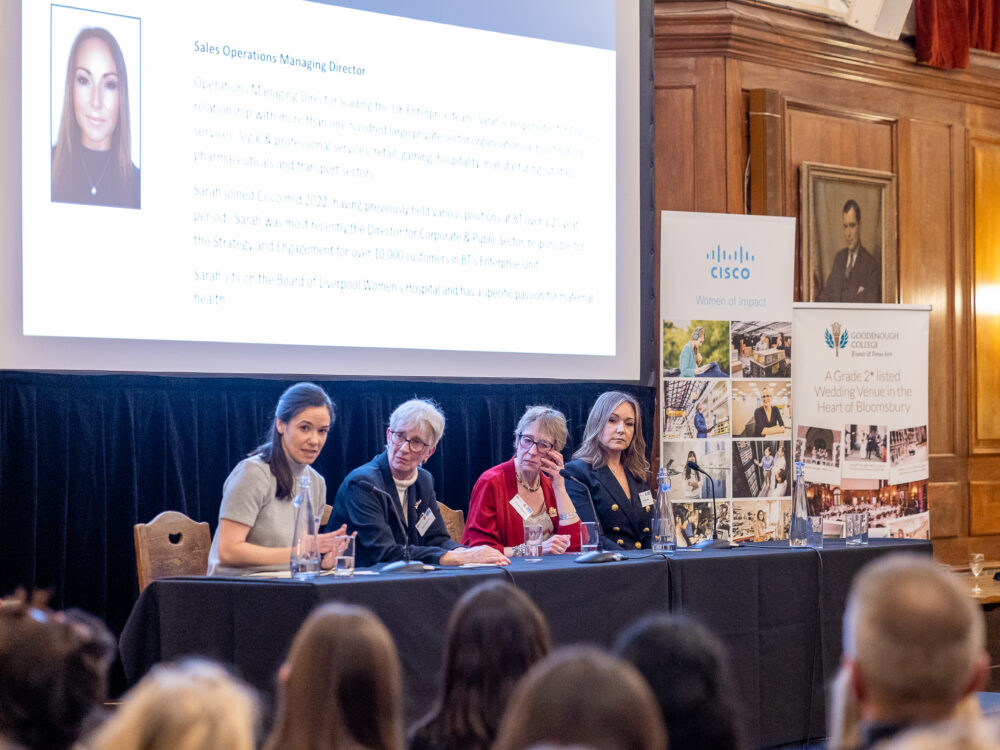 Next up were our panellists from Goodenough College who shared their own life journeys. These international students are studying for post-graduate degrees across a range of subjects from Digital Health to Neurosurgery and Childhood Cancer. They captivated the audience explaining the challenges they had faced such as giving up lucrative careers in one medical field to pursue greater opportunities for the whole developed world, and how a young girl's dream to become a brain surgeon had led her to now be one of the world's leading researchers, overcoming simple prejudices such as surgical tools only being available for male hands.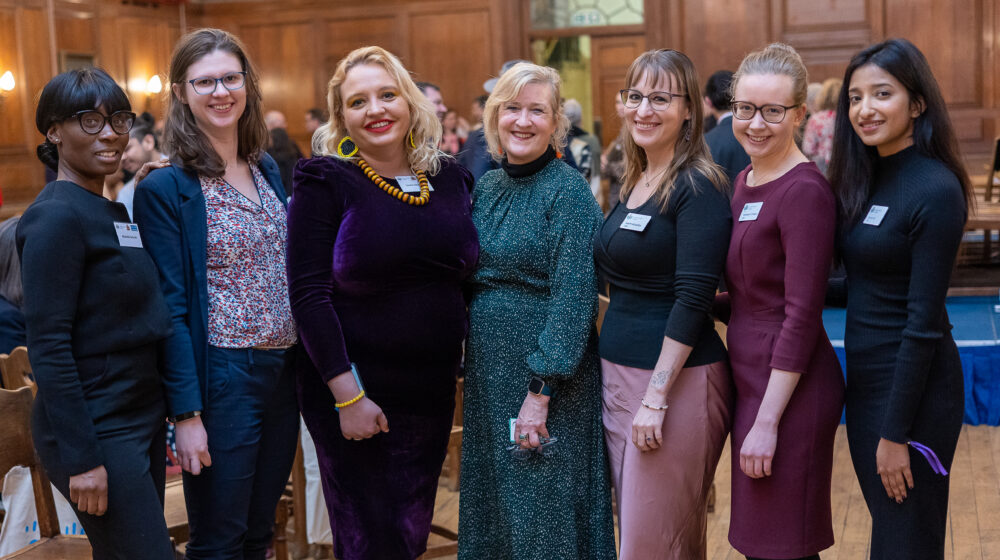 The wide variety brought us a captivating insight into the challenges they face, and how they would like to see the future of women in health develop. It was inspiring to see how these women will go on to forge change within their communities and to encourage others to do so through a change in both physical environment and mindset. As one said: "everybody is capable of greatness".
The Master concluded with a few words of thanks to all those involved in making this such a special evening – to Lesley, Jill and Lizzie, Michelle from Goodenough, and to our sponsors, and told us all – same date, same place next year. The wine and canapes continued as did the discussions between everyone who clearly enjoyed such a memorable evening.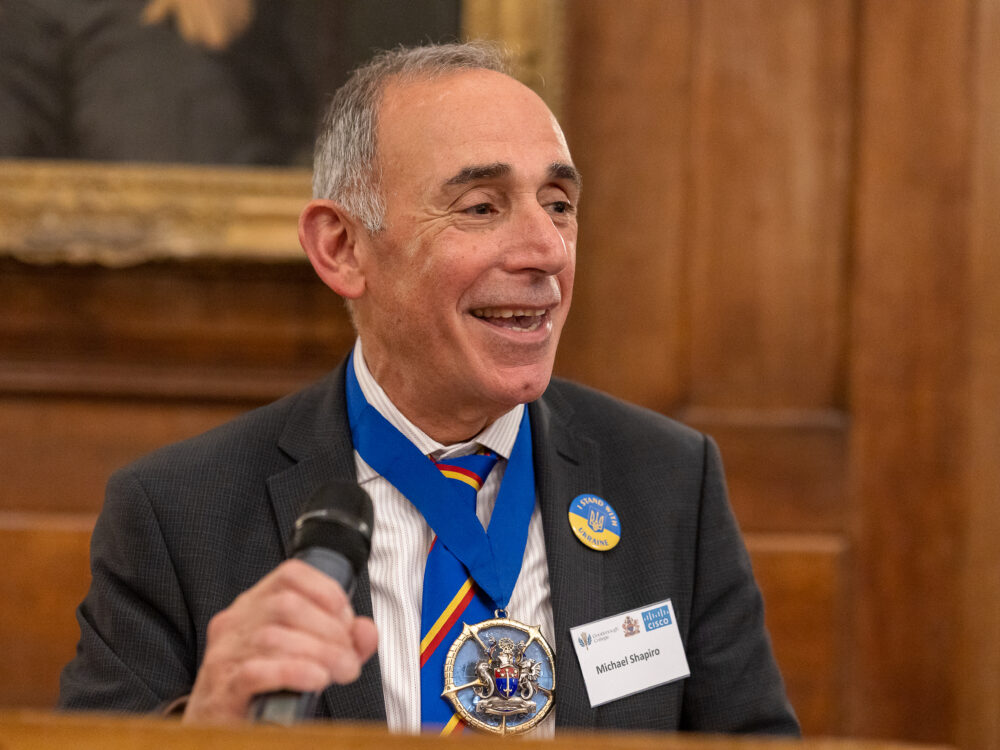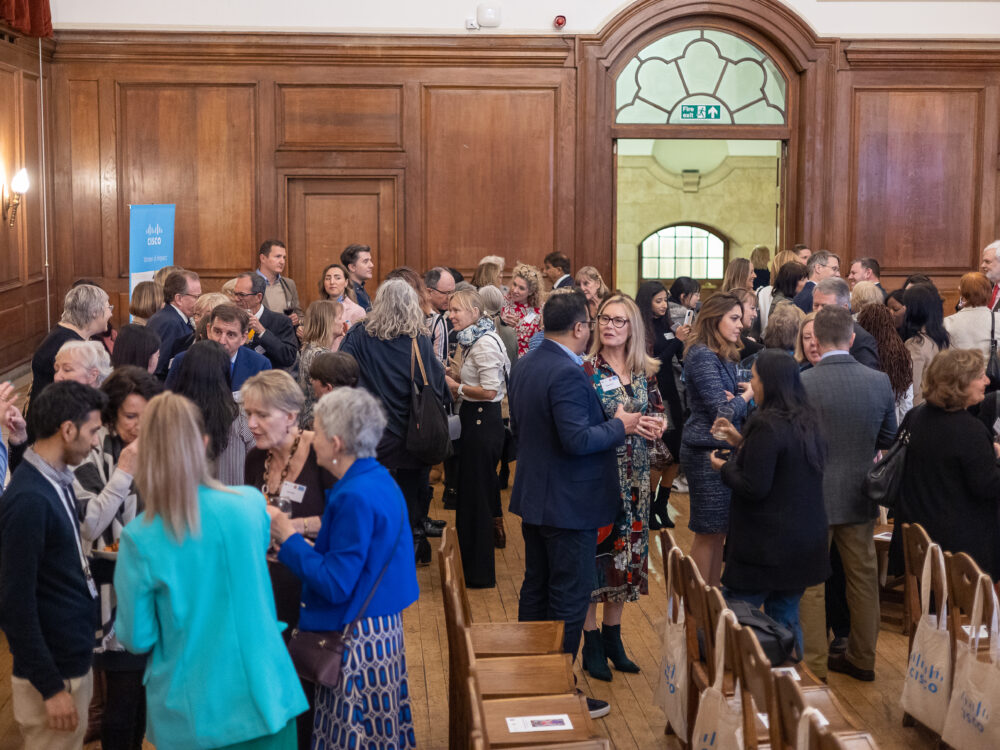 We look forward to a few more World Traders in the audience next year.