On Thursday 16th March the World Traders visited Bevis Marks Synagogue in the centre of London's financial district. The visit was also a good opportunity to reflect on Master Michael Shapiro being the first Jewish Master in the history of The World Traders.
Established in 1701 by Sephardic Jews who fled Spain and Portugal to escape the Inquisition, it is the oldest and one of the most symbolic synagogues in the United Kingdom. For over 320 years it has remained in continual use, having survived a nearby IRA bomb attack on the Baltic Exchange in 1992, the 1993 Bishopsgate bombing and wide-scale destruction from the Blitz during World War II.
The approach to the synagogue is unassuming, with the entrance situated down a narrow alleyway. The red-brick building is designed in the Baroque style, with a simple Georgian-style exterior and ornate decorations inside. It is a Grade I listed building nestled amongst modern City high-rise buildings in the bustling finance district.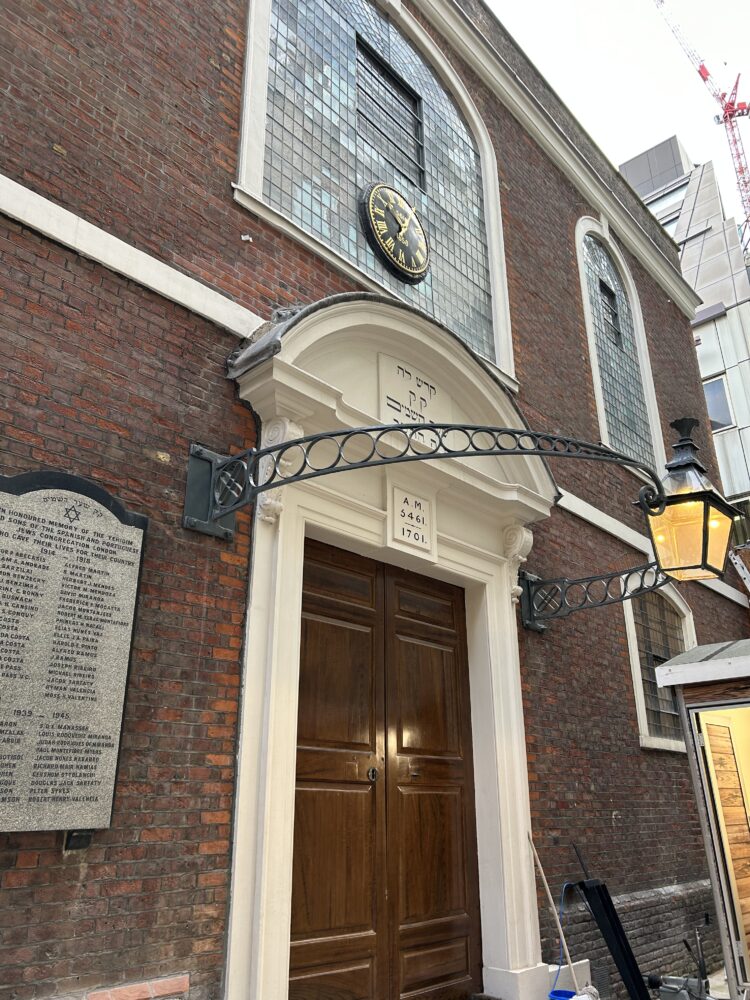 Upon entering the synagogue, we were met by a stunning candle-lit sight. The interior is grand and elegant with high ceilings, inward-facing wooden pews and an intricately designed wooden Bimah (a raised platform, similar to an altar) at the centre of the sanctuary. The Ark, which contains the Torah scrolls, is located at the eastern end of the room, surrounded by beautiful carvings. The Torah scrolls contain the five Books of Moses and are handwritten in Hebrew and routinely read aloud in all synagogues during gatherings and festivals.
We were warmly hosted by Rabbi Shalom Morris, who gave us the history of the synagogue along with the rich history of Judaism in the United Kingdom. Despite the Synagogue's Sephardic traditions, Rabbi Morris identifies with the Ashkenazi culture, with its origins and customs originating from mainly Eastern Europe. This highlighted how the community was united regardless of the different ethnicities and origins throughout the world.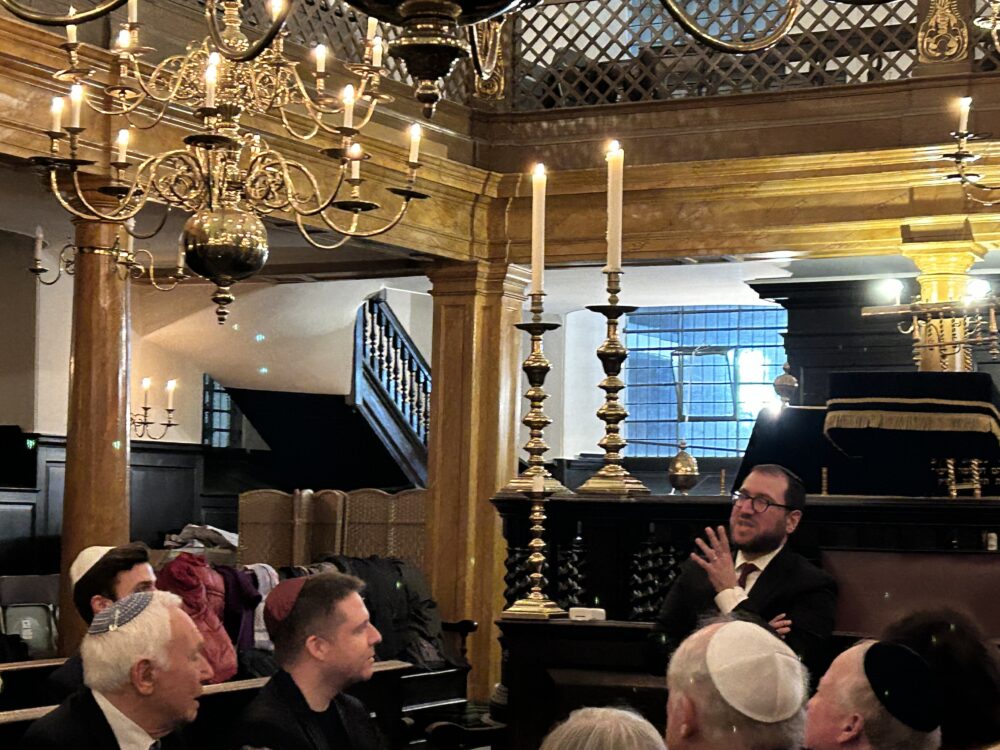 As London continues to evolve as an economic hub and develop its real estate infrastructure, the Synagogue has had to fight back at proposals to develop a nearby high-rise office block. Following a campaign, the City council rejected planning permission for a neighbouring seven-story building becoming a 48-story tower, which would have had a detrimental affect on natural light around the Synagogue.
Rabbi Morris highlighted that although the planning of that project had been rejected, new plans were being submitted for a smaller "high rise" building which will also be detrimental for the Synagogue.
On a more positive note, the Synagogue is currently building a cultural, learning and visitor centre which will include a public display of artefacts, community exhibitions and a new kitchen. The project is being supported by the National Lottery Heritage Fund.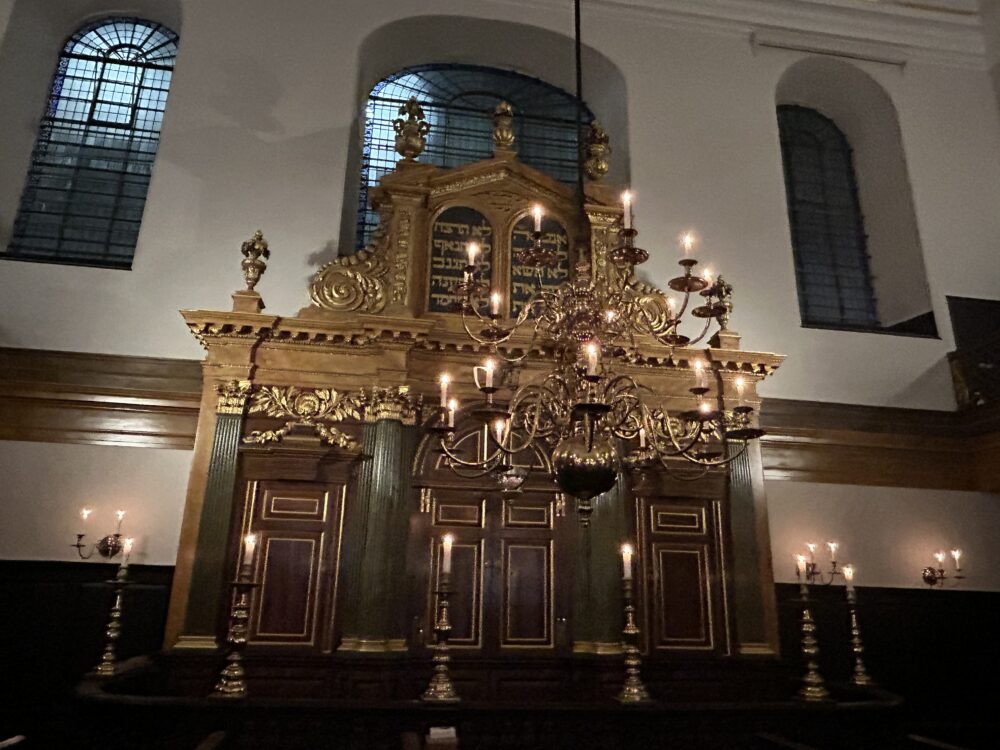 The event finished up in a nearby restaurant for a Mediterranean feast washed down with wine in the good company of fellow World Traders and the Master himself. The perfect end to an enjoyable and educational evening.