On 18 April, World Traders and their guests had the pleasure of an informative walk around Clerkenwell, including Hatton Garden, led and narrated by well-known local historian, Lester Hillman.
With an unseasonal cold wind, the walk commenced at the busy entrance to Farringdon Underground Station and moved quickly towards Hatton Garden and to the site of the infamous Hatton Garden Safe Deposit burglary, where an estimated £14 million was removed by drilling into the vaults of 88 – 90 Hatton Garden over the Easter weekend in 2015.  Lester told the story of the raid and how the perpetrators were eventually caught and jailed and most but not all the spoils were recovered.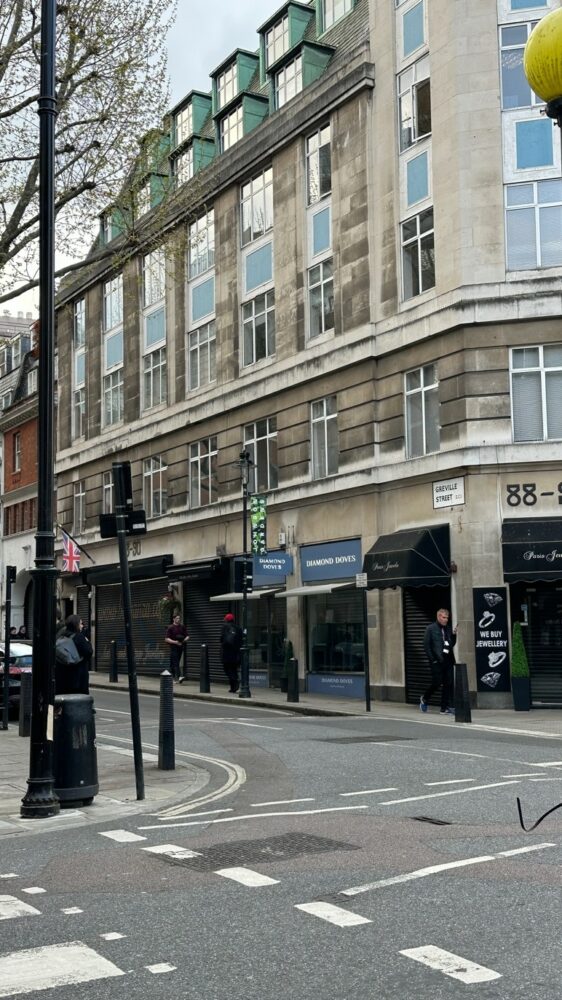 Next and just a short distance from London's noisy traffic, we visited St Etheldreda's Church in quiet Ely Place, off Charterhouse Street in Holborn, London. The building is one of only two surviving in London from the reign of Edward I, even escaping the Great Fire of London and it dates from between 1250 and 1290.  The Crypt has served as a brewery, a refuge and in these days for corporate entertainment.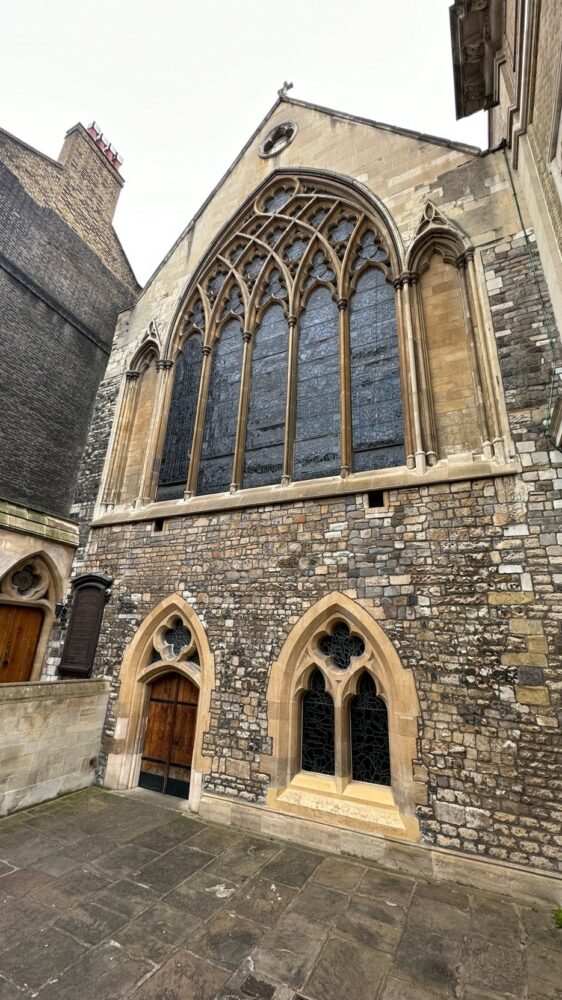 Next stop was Shoe Lane, where pilgrims arriving in London were reputed to have discarded their shoes at the end of their journey and then a few yards further onto Holborn Viaduct, London's first ever (cast-iron) flyover, opened by Queen Victoria in 1869.
The tour moved on to the precincts of St. Sepulchre's Church, next to what had been Skinner Street with links to the family of Mary Shelley, who wrote Frankenstein.  This was also the place where the last guilty person executed at the very site of his crime was despatched!
With the temperature continuing to drop, the walk ended outside the entrance to St. Bartholemew's Hospital (where Lester Hillman himself was born), with lots of information about the history of Barts and the nearby Smithfields district.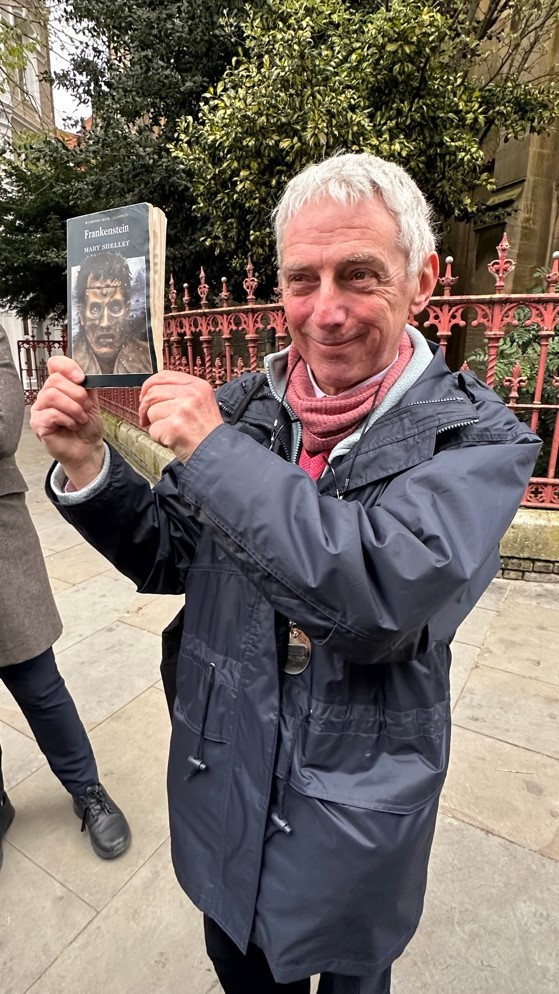 Finally, after a big round of applause for Lester's entertaining and informative guidance and with the temperature still dropping, the walkers made their way onward into the cosy warmth of a nearby Italian Restaurant for an enjoyable supper.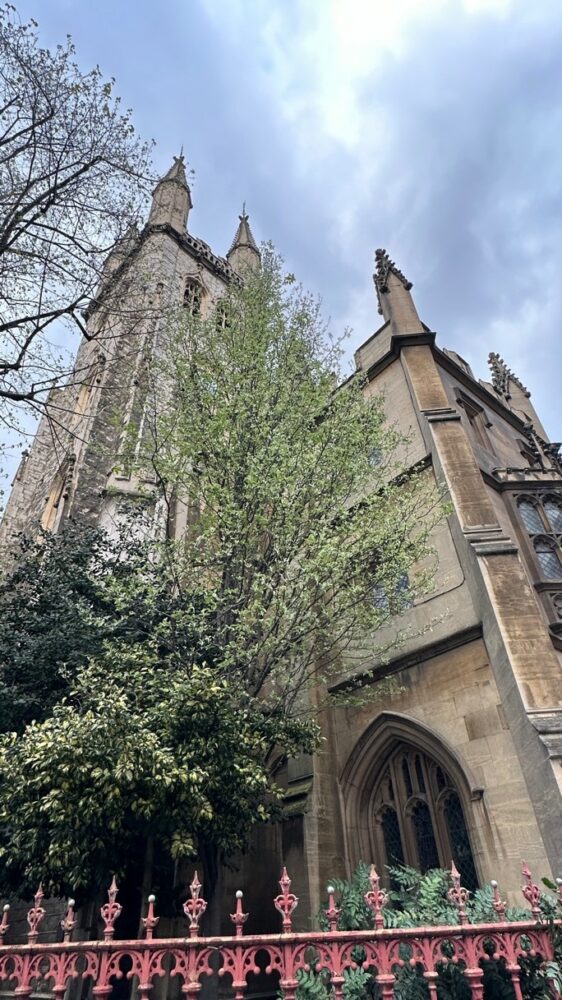 With our sincere thanks to Edwina Moreton and David Glasspool for organising the evening.