On Ascension Day, May 18th, a warm Thursday afternoon and the day after Tacitus, your Master was able to relax by participating  in a ceremony known as 'Beating the Bounds'.
This is an ancient Anglo-Saxon custom, when parishes, in this instance All Hallows by the Tower with St. Dunstan in the East, re-affirm their boundaries by processing around them, stopping at each boundary mark. The clergy of the parish headed a group of six schoolchildren from St. Dunstan's School who were armed with birch wands and they – quite literally – beat the parish boundaries to the shouts of 'beat, beat, beat' from those who were following them. We became quite a tourist attraction to those watching!
This was repeated across all nine boundaries. The Lord Mayor, as President of Tower Ward Club, with the Lady Mayoress, accompanied a representative from each of the Livery Companies who are affiliated to All Hallows, including The Watermen and Lightermen, resplendent in their red uniforms.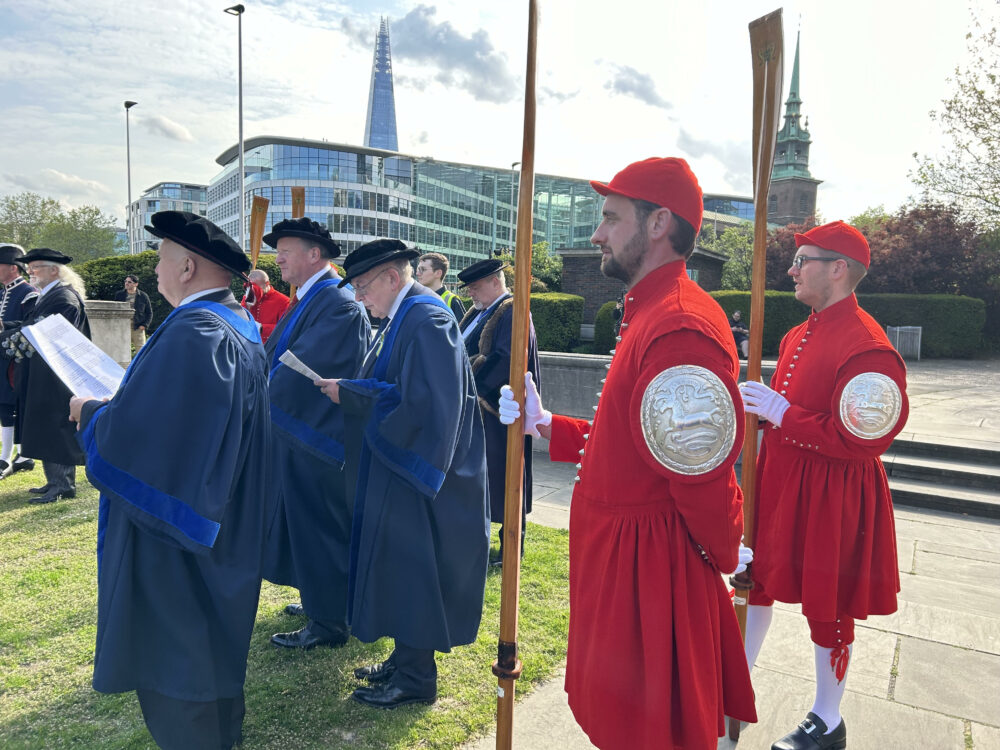 At each boundary, the Vicar Rev. Katherine Hedderley, our Chaplain (and The Lord Mayor's Chaplain) said a prayer, and a Livery member read out a commentary about the history of the boundary, which weaved in a connection to that Company.
The Master read a piece at the side of the Four Seasons Hotel, which was formerly the headquarters of the Port of London Authority. At Custom House, the prayer was for those involved in maritime trade and for our Company. The River Thames is also a parish and diocesan boundary, and The Lord Mayor and Lady Mayoress accompanied the beaters on a small motor boat to the middle of the River (just as an Uber boat passed and created an enormous swell).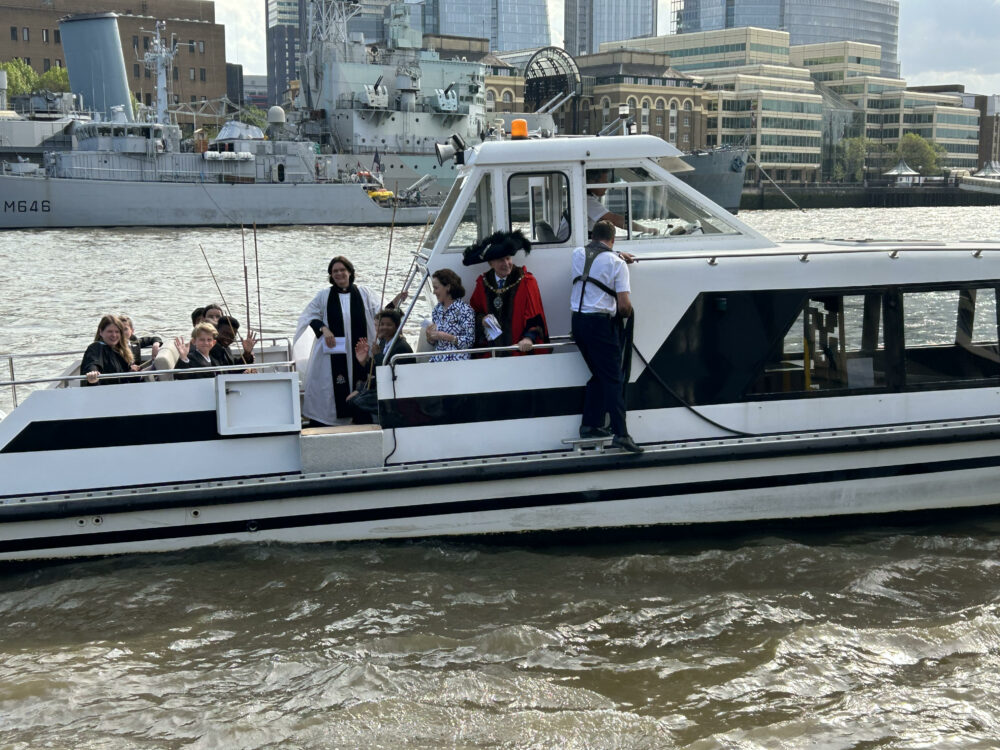 Between the commentaries and the prayers, we all had a history lesson of the parish, and finished the festivities in All Hallows itself for a final prayer. Great fun was had by all – and your Master power-walked back to his office to change into white tie and tails for the Arbitrators' Dinner at Mansion House held just 40 minutes later.