On 24 May around 20 World Traders made their way to RAF Benson for the annual visit and presentation of our award. The original number of 30 was reduced for varied reasons; for a few years, we have been offered a flight in a Chinook helicopter, but two days before our visit, the RAF had unfortunately cancelled civilian flights, and some of our number opted out of the visit as a result. Yet on we went, and the remaining attendees enjoyed great hospitality, friendship and briefings from the Squadron Commander, Wing Commander Hannah Bishop and her squadron.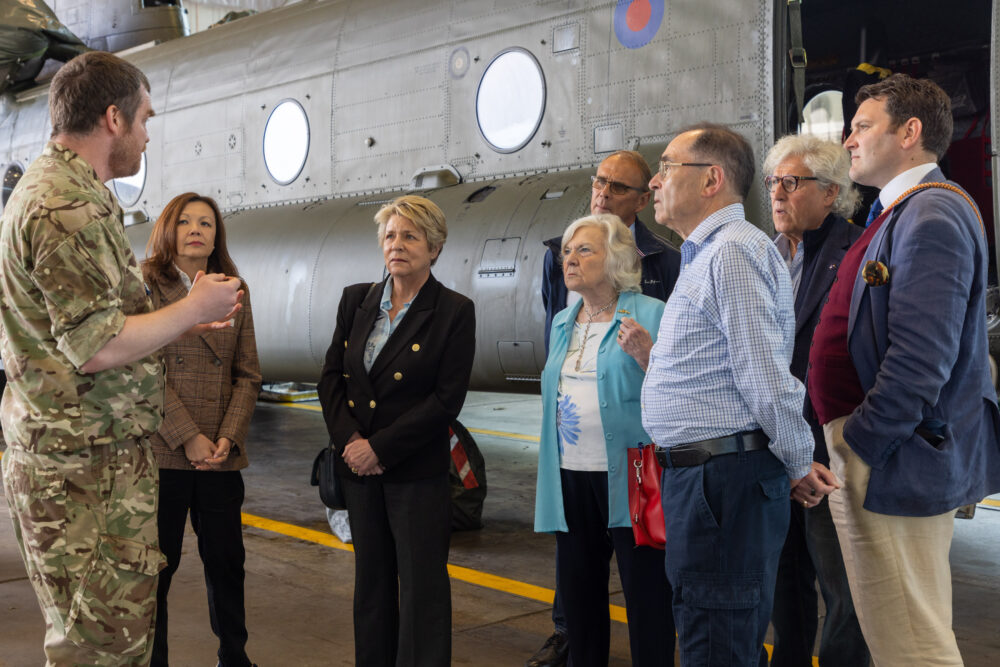 Reinforced by coffee and biscuits, we were shown around a Chinook and a Puma, clambering around to an expert commentary. A bus took us to the Officers Mess for lunch where we were joined by other members. On their return to the Squadron, Hannah and her team briefed us on the history and activity of the Squadron, the Master spoke of World Traders, and I had the pleasure of announcing the winner of the award which I initiated in 2009 during my own year as Master, with an engraved silver salver.
This year's winner was Corporal Martin ('Mac') Edwards, a previously unsung hero. His citation reads: "An outstanding technician, he has extremely high standards and task completion in time critical tasks and goes about his business with minimal fuss and with a positive attitude. So many times he is always last one in and would never leave any of his subordinates to fend for themselves".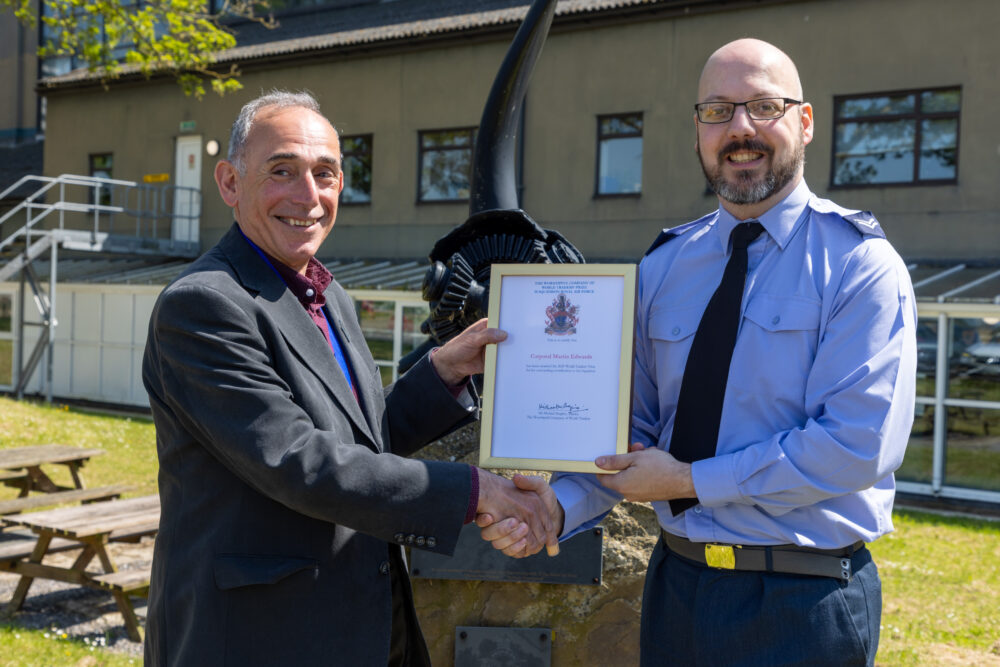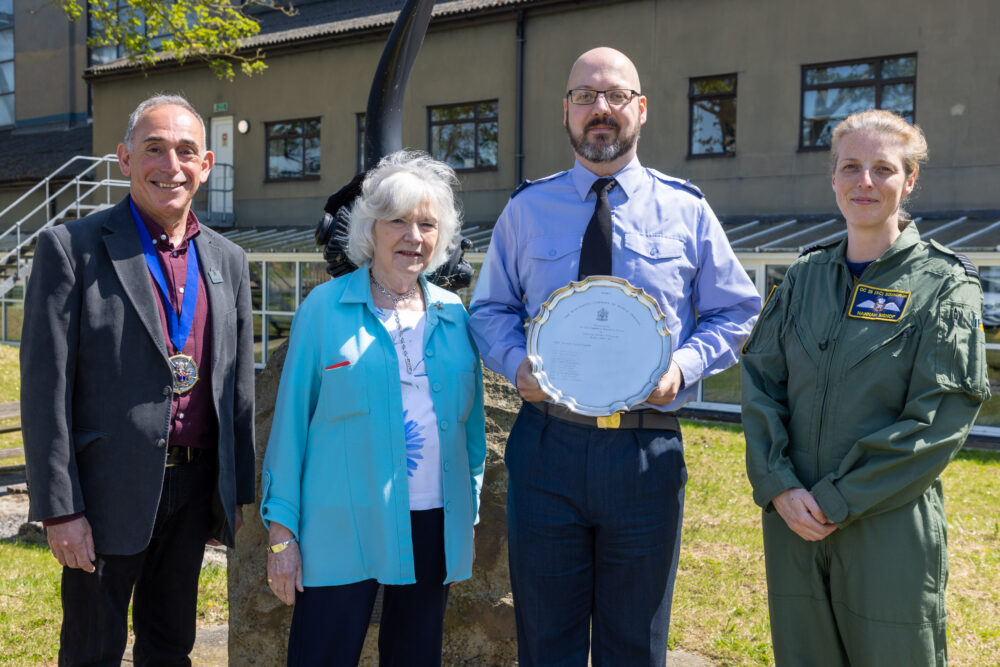 Corporal Edwards was presented with a certificate and cheque from the Company. There is a real 'feel good' factor about the award, and the Squadron is delighted to choose a worthy winner each year.
As ever, we came away hugely impressed with the positive and friendly hospitality. Hannah is about to be promoted to Group Captain, another great woman leader for the RAF. We look forward to meeting her successor and to continuing this valuable partnership.