Together with fellow members of the Court and World Traders Past Masters, I was delighted to join our Master Michael Shapiro at this year's World Traders 100+ lunch.
Taking place at the Information Technologists Hall, our home in Smithfield, it was a pleasure to welcome Masters and Clerks from livery companies which are over one hundred in the order of precedence. We form an innovative group, a product of the modern age and closely aligned to our founding professions.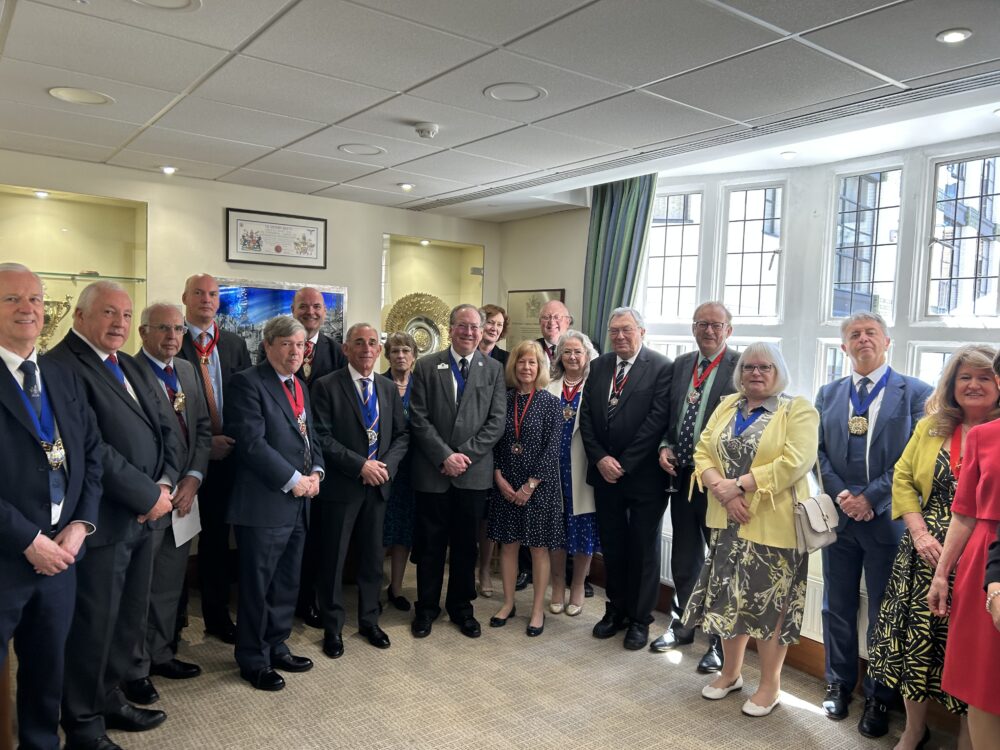 Proceedings started with a glass of chilled Crémant, before entering the Livery Room, decked out with World Traders treasures – which are growing by the year!
Our guests were:
Mr Robert Wirszycz, Master Information Technologist and his Clerk Mrs Susan Hoefling
Ms Christine Duthie, Clerk to the Water Conservators
Mr Stephen Sanders, Master Firefighter
Mr Chris Sutton, Master Management Consultant and his Clerk, Mrs Julie Fox
Mr Jason Van Praagh, Master International Banker and his Clerk, Ms Carole Seawert
Mr Bob Harland, Master Tax Adviser
Mr Paul Miller, Master Security Professional and his Clerk, Mrs Adrienne Harper
Mrs Caroline Haines CC, Master Educator and his Clerk, Dr Christian Jensen
Mr Graham Barker DL, Master Arts Scholar and his Clerk, Mr Alan Cook
Mrs Julia Mingay, Immediate Past Master Nurse and her Clerk Mr John Allen
In a speech which was at times witty and always heartfelt, Master Michael Shapiro welcomed the Nurses, now one hundred and eleven in the order of precedence. Past Master Jack Wigglesworth' was seated nearby and Michael commented on his references to our founder, Sir Roger Cork and said it was a delight to have a fellow Yorkshireman and Elstree resident to observe the current Master in action! Most importantly, remembering with fondness our recently deceased (and young at heart) Past Master, Robert Woodthorpe Browne, Michael commented on the fact that the day's lunch would have marked Robert's 80th birthday. Robert had been looking forward to celebrating amongst us. The Master proposed his health from one of the goblets Robert had presented to us at the end of his year.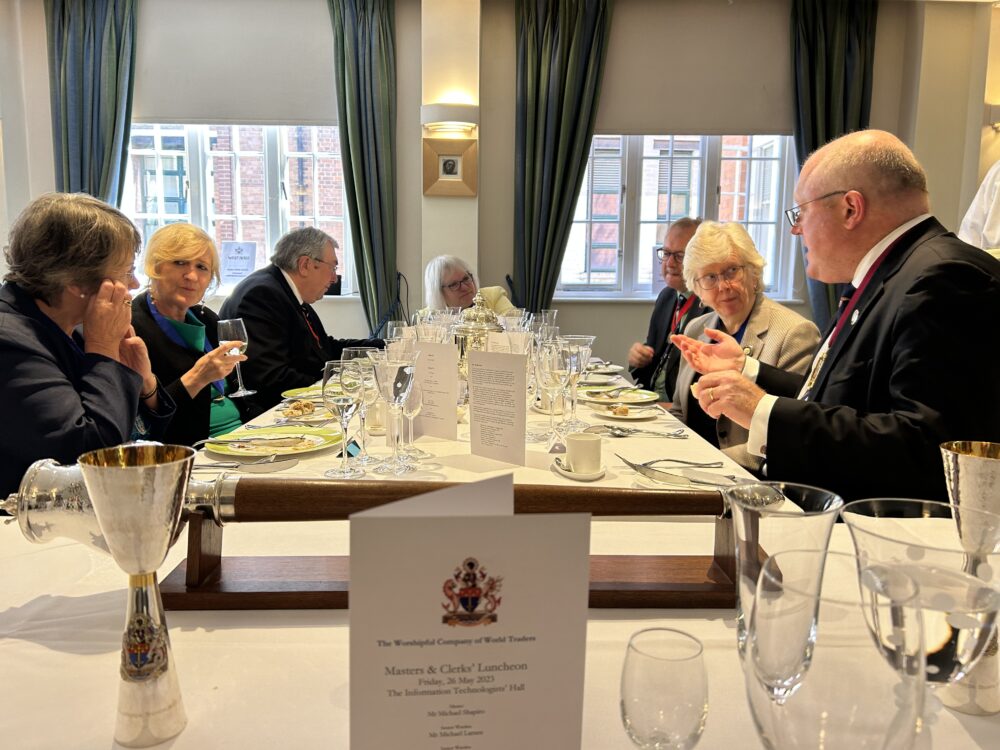 It would be a pity to further summarise Michael's speech – I recommend reading it at this link.
Lunch was deliciously light and full of the flavours of summer, including asparagus, mozzarella and fresh fish and enhanced by convivial conversation. As Winston Churchill said: "One does not leave a convivial party before closing time" and we were happy to savour the last drops of coffee in conversation with our livery friends. Those who could spare the time drifted to the nearby Hand and Shears for a stirrup cup and conversation.