This post is written by member, Merlene Emerson:
On our last day in Estonia, members enjoyed a visit to the Vabamu Museum of Occupations and Freedom. There were, of course, painful and difficult memories of Nazi and Soviet occupations in Estonia's recent past, though even before WWII, the people in this Baltic region had already witnessed invasion by the Danes, Swedes, as well as being under Lithuanian, Teutonic and Russian rulers.
The most powerful stories for me were not from the carefully curated exhibits, but the more personal accounts by our young guides: from the random labelling of grandparents as enemies of the state, deportation to gulags in Siberia, to economic insecurity upon independence in 1991.
Our guide told a touching story of how as a child she was first excited in 1992 by the introduction of colourful new Estonian Kroons replacing the dull Soviet Rubles, only to learn from her mother's tears that they were next to useless.
There were also inevitable parallels with the Communist Party of China with images depicting Stalin next to Mao. But stories of Estonians using song as a form of protest reminded me of the young HKers' anthem Glory to HK. There are also Xi JinPing's detention centres (euphemistically called vocational institutes) in Xinjiang, which show State oppression of Uyghurs and religious minorities continuing to present day.
Thankfully, Estonia joined the EU in 2004 and their liberal leaders (currently led by Prime Minister Kaja Kallas of the Reform Party) will be successful in building an open, progressive and resilient society.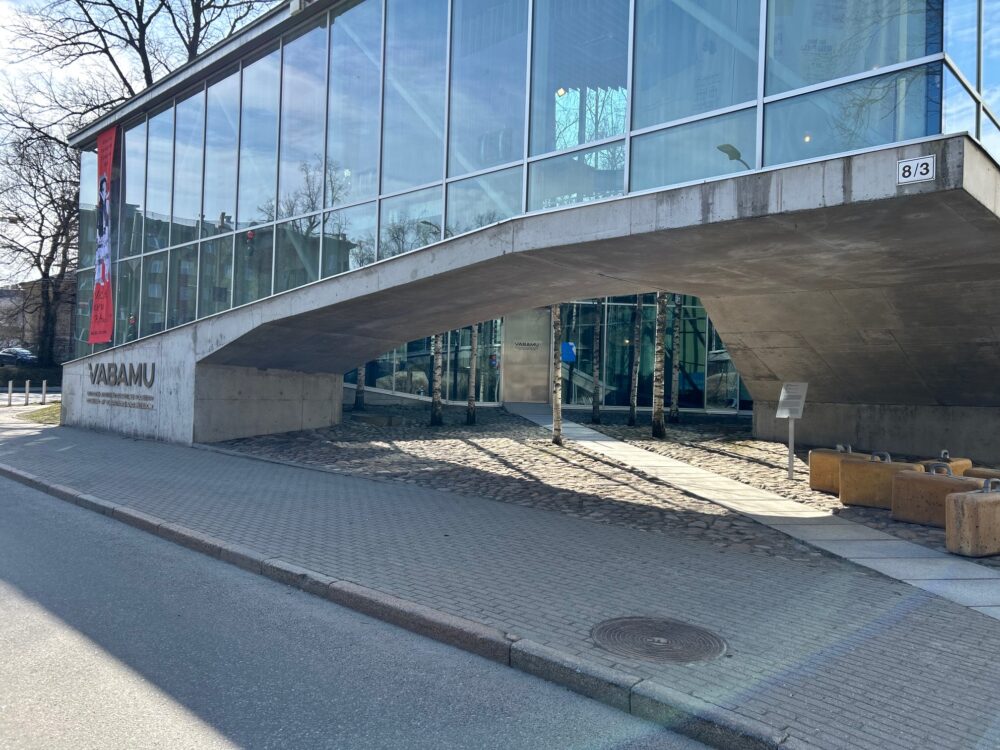 This post is written by member, Paul Williams:
We visited the Museum of Occupations on a sunny blue-sky morning, a modern, airy, and attractive building. The subject matter, however, is rather more sobering and bleak.
Our well-informed guide took us around the well-presented exhibits in one of two small groups. The focus is on the human aspect of this tragic piece of modern history involving Russian, and then German territorial ambitions – and particularly the atrocities committed by the occupying Stalinist regime after the Russian revolution.
Small farmers deported to Siberia for owning more than one cow because the "official" narrative was that the second cow must have been stolen. A life-size cattle truck of the kind that transported the unfortunate victims by rail over a journey of thousands of miles – which many did not survive. Photographs of members of families deliberately broken up as part of the strategy to break the will of ordinary people. Stories of the deportation and murder of the intellectual and professional classes for the same reason. Abandoned suitcases, and prison doors behind which individuals had been tortured and interrogated.
But this is not a museum of blame. Our guide spoke of the tragedies affecting his own grandparents – but without apparent rancour. Rather, it is an important insight into recent history and a reminder of how precious is the democracy that many of us take for granted. In a strange way, it is therefore a museum of hope treasured by Estonians in these uncertain times.
This should be an essential part of any visitor's itinerary.