On 13 September, Liveryman Jacqui Brabazon and Julian Farthing, son of Past Court Assistant John Farthing, arrived at The Queen's Club to play tennis together for the first time.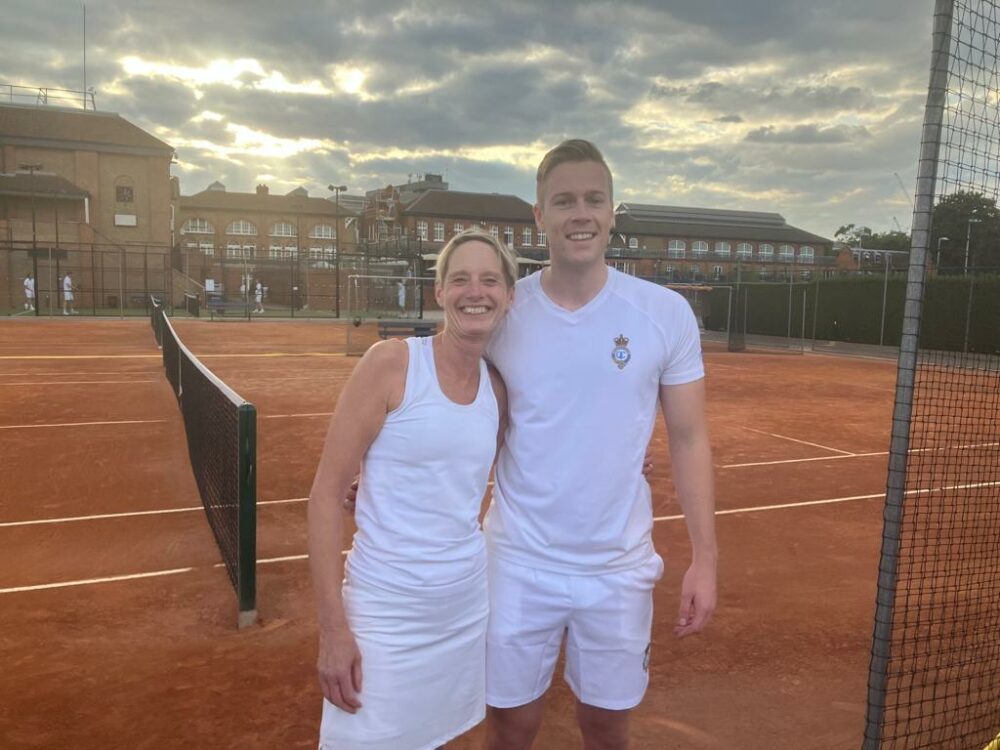 Jacqui had played previously with John in 2009 and 2010, and after returning from Singapore in 2022 – but it was this year that proved the winning combination!
The annual tournament is coordinated by the Feltmakers – this year, 24 teams gathered to play for the winning title, making competition tough.
After the round-robin, the World Traders team was seeded No.2. Number 1 seeds were the 15-times winners, the Tallow Chandlers.
Having succeed in a tough semi-final against the Drapers 6-2, we were prepared to take them on, but hadn't bargained for the shock result – Tallow Chandlers lost their semi to the Barbers 5-6.
The final was hard fought, but the World Traders proved too strong for the Barbers with us winning 6-0.
The trophy was presented by Master Feltmaker at dinner in the impressive President's Room, and will be passed to the Master at his At Home.