The World Traders' 2018 overseas visit was a "Technology & Trade" delegation to Ireland.  53 World Traders and consorts flew to the Emerald Isle.  Our largest overseas trip ever.  We even made the Irish Tech News – https://irishtechnews.ie/uk-world-traders-delegation-visits-dublin/.
The bulk of the World Traders delegation stayed at Trinity College Dublin itself, one of the Master's almae matres.  On four nights out of five we wound up being past the midnight curfew.  Rather appropriately, we started a WhatsApp group for the tour on the first night (suggested by our Chairman of Fellowship & Membership, Michael Shapiro).  By the end of the trip the group had grown to 33 participants.  Guess we're more technology-minded than we thought.  So what did we do?
Time
Event
Wednesday, 13 June 2018
20:30 – 23:00
 'Session' with Eoin Dillon on Uillean Pipes at The Ha'Penny Bridge Inn
Thursday, 14 June 2018
10:45 for 11:00
Trinity College Dublin & Book of Kells Tour
13:00
Lunch at The Church on the corner of Mary Street and Jervis Street
15:15 for 15:30
Viking Splash Tour on WWII 'Ducks'
18:30 – 21:30
Trade Dinner at Iveagh House, 80 St Stephen's Green, Dublin 2
Friday, 15 June 2018
08:45 – 15:45
WCWT Technology & Trade Symposium at the IDA, Wilton Park House
19:30 – 23:45
Dinner and Show at Johnnie Fox's Pub in Glencullen, County Dublin
Saturday, 16 June 2018 – Bloomsday
10:45 for 11:00
Walking Tours – Bloomsday and Dublin
14:00 – 15.45
Lunch at The Market Bar, 14a Fade Street
19:00
Farewell Dinner at 'The 1592' Restaurant within the Banqueting Hall
Sunday, 17 June 2018
11:00 and 11:45
Boat trips to Lambay Island
12:15-16:30
Lambay Island tour
16:30 and 17:30
Return boat trips to Malahide and airport
There was a serious purpose to things, particularly on the Friday, but along the way we had some magnificent times.  Here is a sample of Wednesday's fun: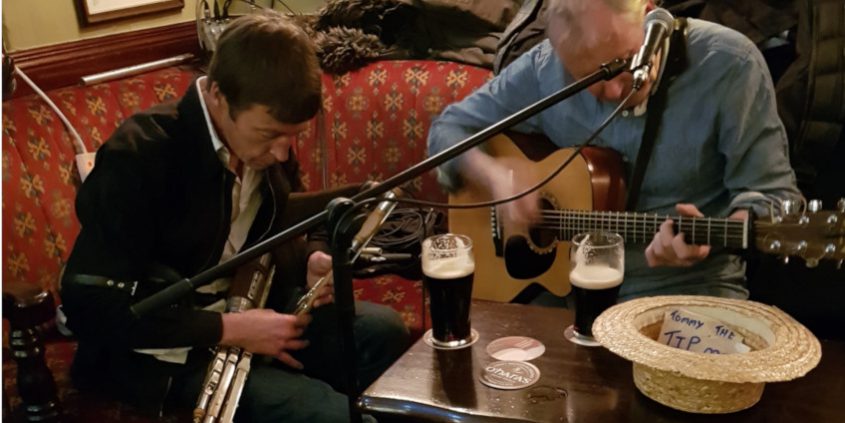 On Thursday we toured the town, both on foot through Trinity College and the Book of Kells, and on World War II amphibious ducks.  If you have to ask what's going on, you clearly weren't there (though this photo may explain why Peter is blanked out at the end…):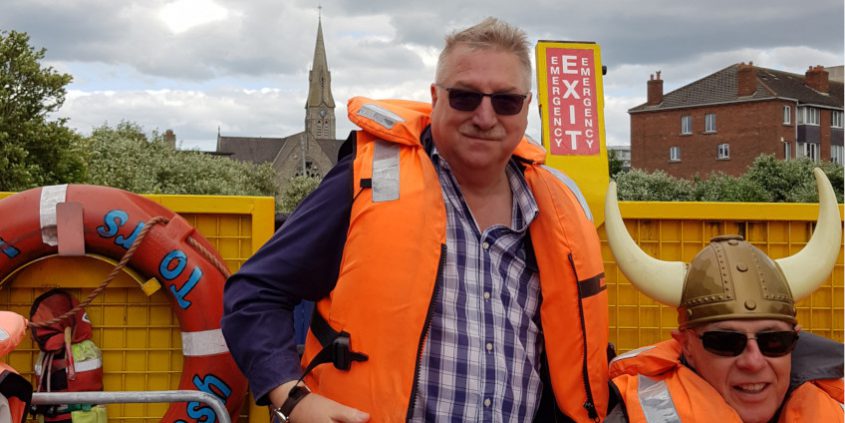 On Thursday night, courtesy of the Irish government, we hosted a reception and dinner for 100 people at the splendid Iveagh House.  We had two addresses, one by the Head of the International Finance Division, Department of Finance, Ireland, and the other by Bill Emmott, author, filmmaker, and former Editor-in-Chief of The Economist (1993-2006).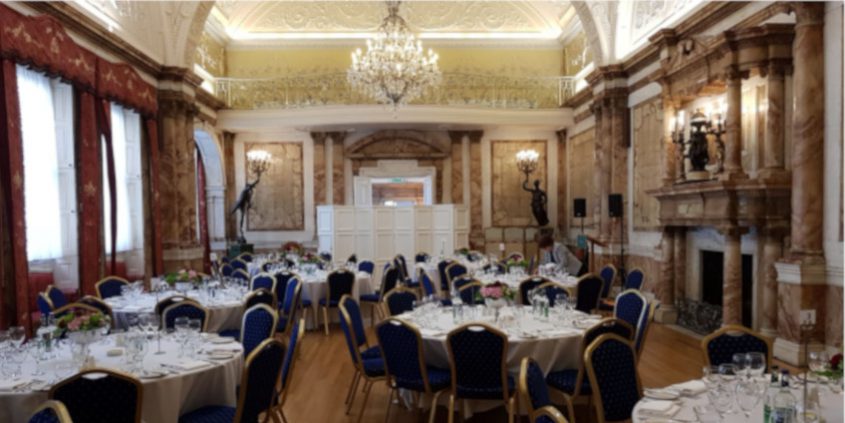 On Friday, 100 people gathered for our Technology & Trade Symposium at the IDA.  The presentations are worth browsing – WCWT Technology & Trade Symposium – Wilton Park House.   The overall conclusion was a sense of plain speaking about Brexit.  Though Immediate Past Master Robert Woodthorpe Browne, when taking over from Patrick Young and his 12 minutes summation, remarked, "There's a chunk missing from the Blarney Stone that they grate and and sprinkle every morning of Patrick Young's cornflakes."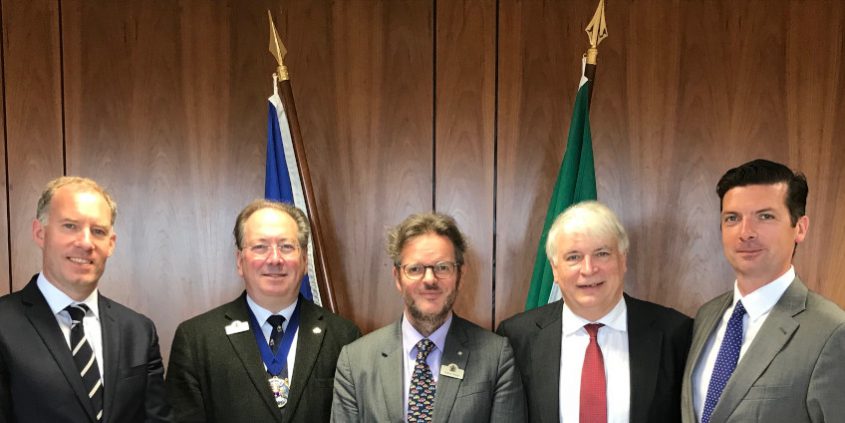 We ended Friday with a trip to Johnnie Fox's for music, dancing, and a knees up.  Our coach was an hour late, but gave us the essential logistics complaint every trip needs.  The trip was scheduled around the annual 16 June celebration of James Joyce, Bloomsday, so we took to the streets on Saturday in three different tour groups.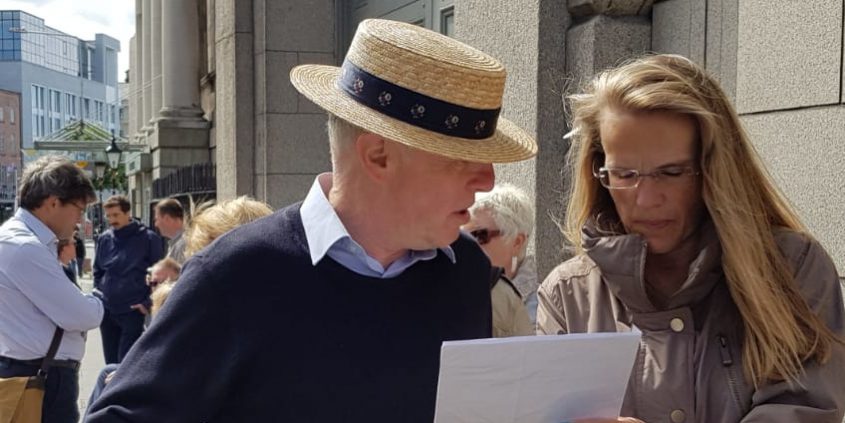 Saturday concluded with dinner at Trinity College's 1592 restaurant, courtesy of the Master being an alumnus of Trinity College.  We gave copious thanks to our IDA friend, Justin Sullivan, who had handled all the arrangements with the Irish government, and to Elisabeth Mainelli, who was our ever-attentive and engaging hostess for the trip.  The staff kindly gave us a peek at the Atrium and the Banqueting Hall before we headed to bed.
The final day was a special trip to Lambay Island.  It took four boat trips but we made it.  It was fascinating to see the world's most forlorn real tennis court when the tide is out: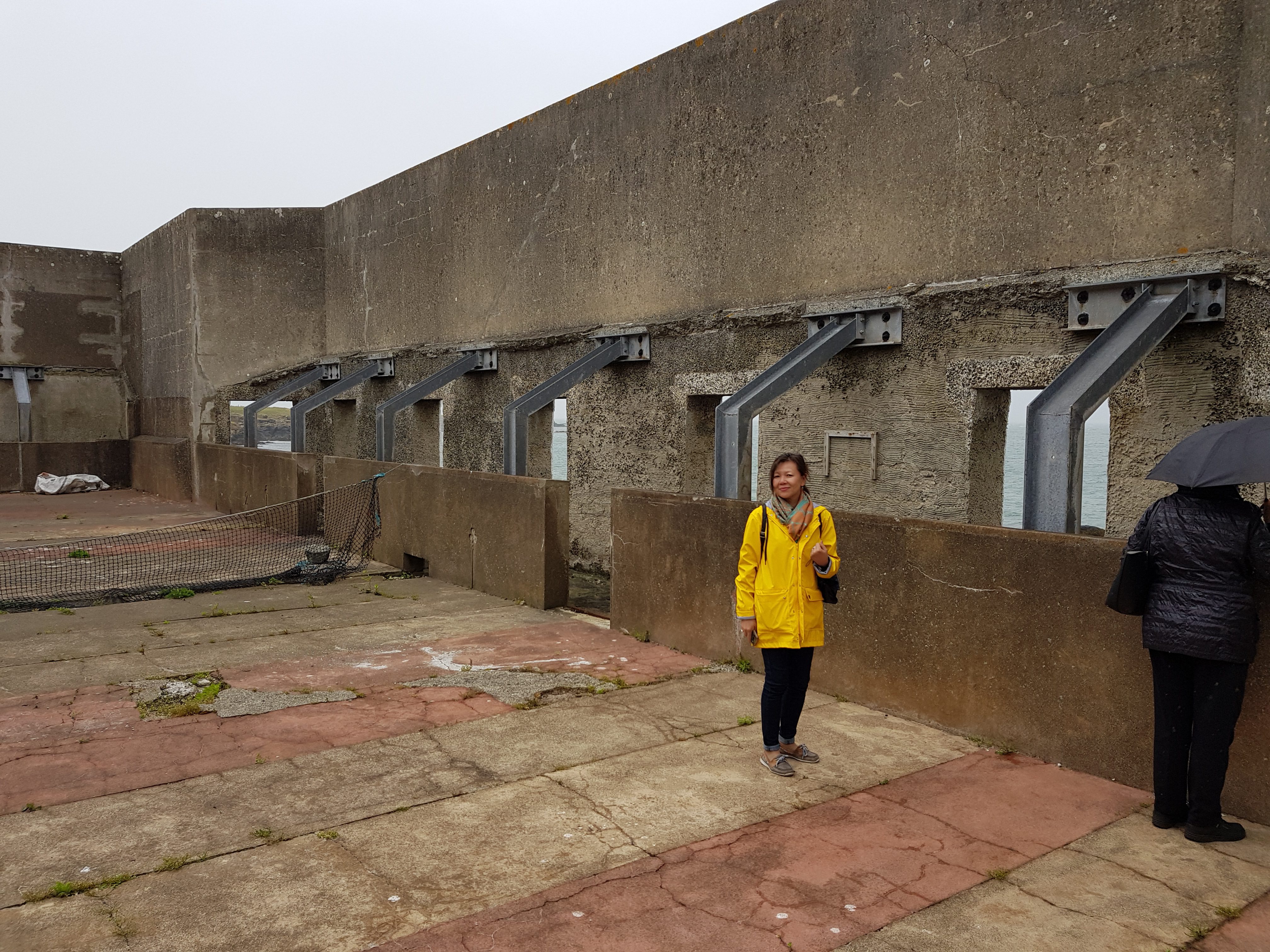 A genuine highlight was touring Lambay Island House designed by Sir Edwin Lutyens around a 16th century fort: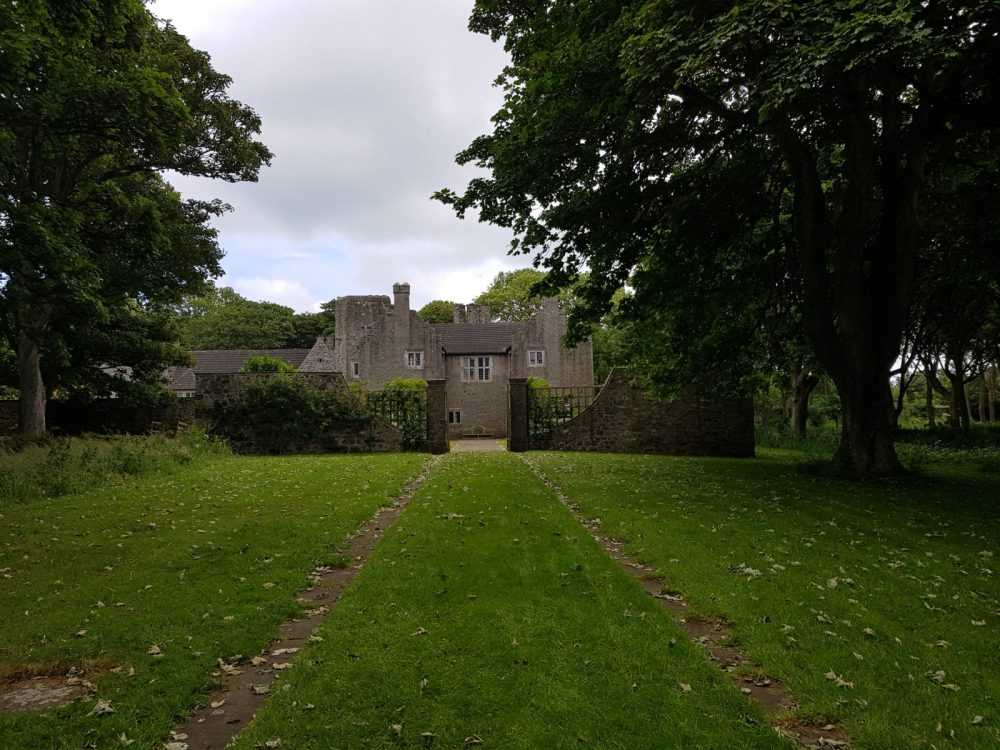 The bulk of us never saw the wallabies (they're there, honest).  Millie & Alex Baring gave us a wonderful tour, and a bit of whiskey to make our escape.  Strangely, the Master's whiskey tasting note, "Distilled through petrels, infused with pickled Puffin, matured on a slab of seal blubber, and aged in a wallaby's pouch", was rejected by the Lambay Island marketing team.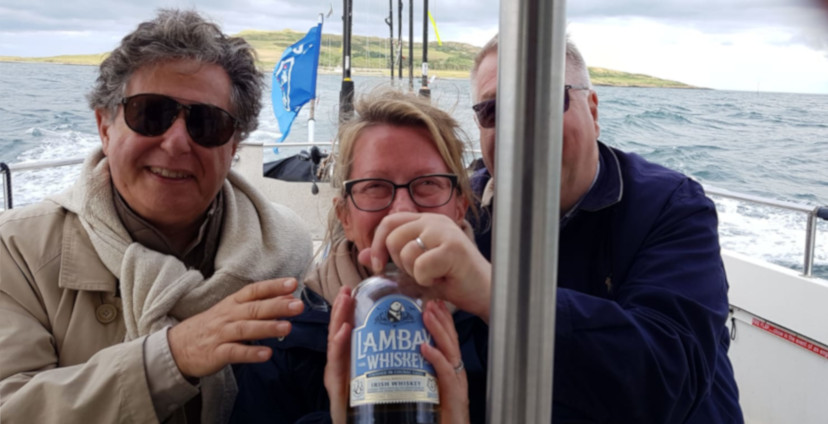 We fared well, we fayred well, and we were well faired by weather and friends.  Farewell Ireland.