Each Master has a discretionary budget for charitable donations.  This year Master Michael Mainelli gave to a number of good causes but kept a special amount, £3,000, to establish a World Traders' Scholarship for Goodenough College.  The World Traders' Scholarship was to be awarded to a student undertaking a Master's Programme.  The award will be made to the student for one year only and will be applied against their monthly rent at the College.  The scholarship will be established in line with the College's general terms and conditions for scholarships and the successful recipient be selected by the Entry Scholarships Committee.
We have held three events at Goodenough College this year:
So it was appropriate for a fourth.  On 4 October, the Master was asked to address over 300 members of the College on their Founder's Day.  He used the opportunity to present the new Director, Rebecca Matthews, and the Chairman, Eric Tracey, also a form Master of the World Traders, with our cheque.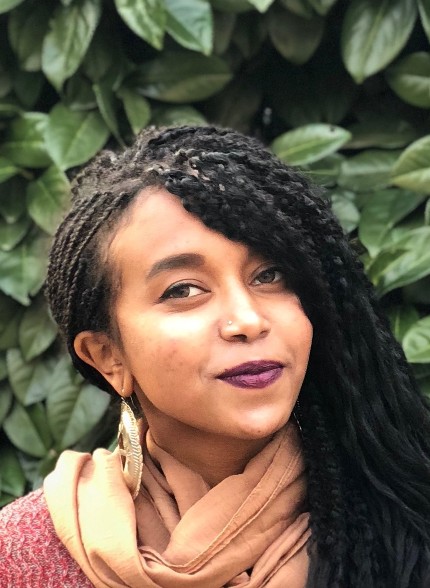 We were then informed that the recipient of our Scholarship is Marwa Galaleldin, who also helped with our Guinness World Record attempt.  Marwa is a young African leader who despite her age has been active in developing her community and country Sudan in many fields. She graduated dentistry from the top university in Sudan with four distinctions and during her undergraduate studies she held various leadership positions at different associations of dental students organized and participated in more than 4 national and 2 international convoys that provided free oral health care for more than 10,000 patients. However, after graduation she decided to follow her passion and work in the field of development, she finished her master's degree in Management of Development in Turin- Italy, and is pursuing her second master in Education, Gender and International Development from UCL University College London. Marwa was the leader of the winning team in the civil society challenge on Police abuse of power and child sexual abuse during her participation in Young African Leaders Initiative by the Obama Foundation, she is a peace fellow at the International Peace Foundation, she is a fellow at African Change Makers Fellowship, she served as Sudan's ambassador in Education Parliament, she also worked in many projects with Education without Borders Organization as well as Parallel Education Program. She participated in Young Leaders Program with UNDP in 2017 and was a trainer in the same program in 2018, and she currently works in the Training and Development Department at the Center for Development and Public Policy CDPP which is the first Think Tank of its kind in Sudan.