I have once again visited the World Maritime University in Malmö, Sweden and this year's Graduation Ceremony for the class of 2019.
The ceremony was performed in Malmö's Live Concert Hall with music performed by the Royal Fire Brigade Band and singing from the much loved WMU Choir.
This year, close to 1000 people attended a wonderful graduation ceremony for 248 students from 76 countries, really reflecting the global nature of both studies and the delegates.
The ceremony was chaired by WMU President Dr Cleopatra Doumbia-Henry and the Secretary-General of the International Maritime Organization, Mr. Kitack Lim.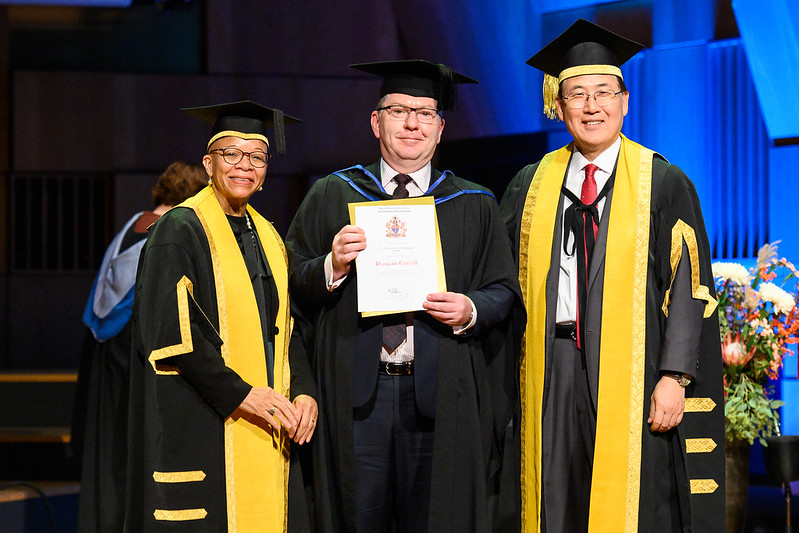 The honorary guest who spoke at the event was the Mayor and Chairman of Malmö City Council, Ms Carina Nilsson.
It was a delight to offer the World Traders Richard Carver bursary to two students on two different programmes at the event.
Bursary for the LLM in International Maritime Law
This year's bursary for an LLM in International Law was awarded to Mr. Duncan Cuthill from Aberdeen, Scotland. Duncan was born in Aberdeen and educated in Perth. He joined the UK Merchant Navy aged 16 and, between voyages, attended Glasgow Nautical College where he qualified as Second Mate, Chief Mate and finally, Master Mariner. He started a university degree by distance learning through the UK Open University whilst still at sea and in 1992, he moved into a shore-based career in Marine Consultancy and completed his BSc.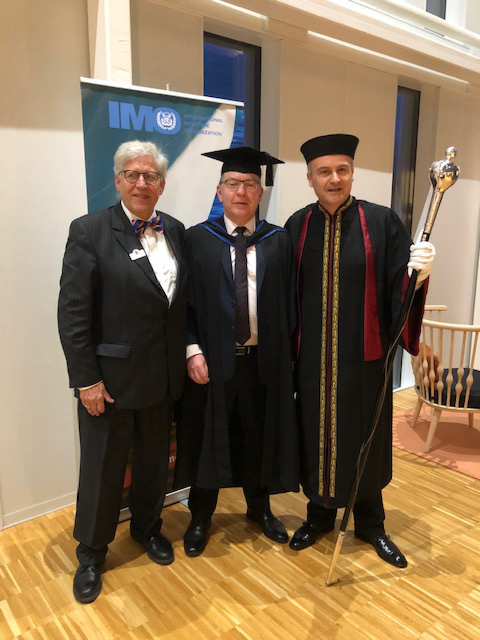 Duncan has worked since in marine management and consultancy for 25 years, most recently as Managing Director and General Manager for two mooring installation contractors and finally General Manager – Marine with Interocean, part of the Rigmar Group. He is the senior marine authority for Group marine activities. The core business of Interocean is the provision of rig move services for drilling contractors and Oil and Gas Operators with activity in the North Sea, Caspian Sea, Mediterranean Sea, West Africa, South East Asia, Canada and the Arabian Gulf. His company is also active in Marine Warranty, mooring projects and general marine consultancy. Duncan and his wife live in Aberdeen and have two sons.
On receiving the award, Duncan said: " I was very surprised and extremely grateful to have been selected for the award. It means a great deal to me to have my work recognised. Please pass my thanks to the relevant people within the World Traders."
Bursary for a Postgraduate Diploma in International Maritime Law
This year's recipient of a bursary was Mr Shi Qiang from China.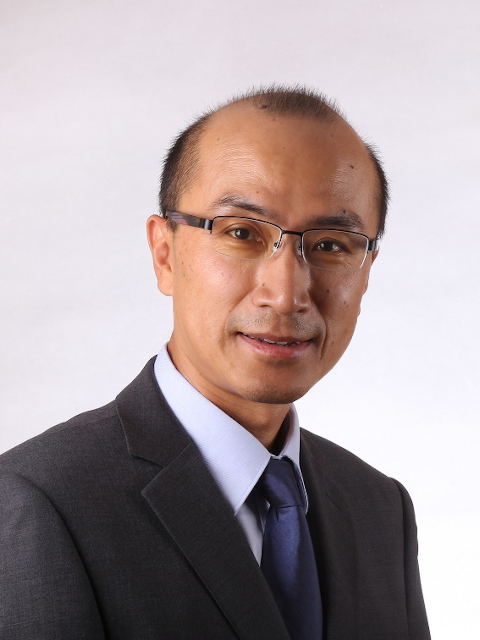 Mr Qiang was unable to accept the bursary in person but sends his thanks to the Company. He explains why he chose this Diploma as follows:
"Since my early career as a deck officer, I have always been interested in reading articles and news relating to shipping business and maritime law. When I started working ashore, I often dealt with situations where knowledge of maritime law could greatly help. I realised the importance of maritime law in this industry and decided to pursue further formal education to equip myself with this useful tool.
"WMU is the global centre of excellence for postgraduate maritime education, and Lloyd's Maritime Academy is the trusted brand for professional development within the shipping sector. The WMU PgD, with its reputation for high quality, was a natural choice.
"As expected, the course content was very well chosen and of great relevance to the functions and branches of the maritime and shipping industry. I particularly enjoyed the seminars and found it invaluable to meet with both the knowledgeable WMU professors but also experienced legal practitioners with real cases to share. The course provided me with a very good opportunity to explore and understand the main aspects of maritime trade and law. More importantly, I learned how to apply the relevant legal principles when reviewing cases.
Regarding the future, I have always been enjoying working in the maritime industry. There are difficulties and challenges ahead, and I look forward to contributing my knowledge and skill towards our common goals of safer seas and cleaner oceans. Thank you for notifying me of the award. I am surprised – yet really glad – to receive this award."